Overview
Take to the cloud to resolve customer issues faster.
A strategic entry point into customer engagement is the contact centre. It has to meet the needs of agents and supervisors who want a simple and intuitive platform and consumers who expect a seamless experience.
You have to provide a powerful and memorable experience or risk frustrating customers who will quickly move on. Fast and easy interactions are essential, and they'll reward organisations with more loyal customers and happier agents. Over 65,000 agents rely on BT, helping over 6,000 customers globally
BT's ability to address each customer's unique requirements in the cloud is unmatched. On top of providing a core platform that's reliable, repeatable and efficient, we can help you add multi-channel capabilities quickly and easily to enhance the customer experience. Customers can connect through the channel (or channels) of their choice – text/SMS, social media, chat, email, and calling contact options – or use 24/7 self-service through AI-powered virtual agents.
BT integrates partner products into end-to-end cloud platforms that we deliver as a managed service, where there's only one number to call if there's an issue. And you can trust us to get it right. We have delivered over 4,000 contact centres over the past 20 years, managing and integrating a range of feature-rich services in over 180 countries.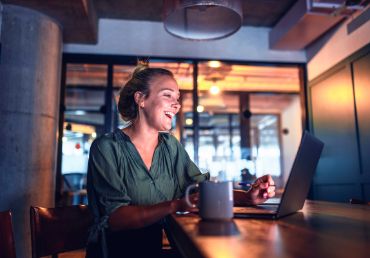 Featured products & services
A pre-packed 'out of the box' BT solution for standing up a cloud contact centre in weeks, rather than months, that can be seamlessly integrated into your existing call centre infrastructure.
All you need is a network connection, browser, and phone. A low-risk, high impact, technologically advanced solution, it reduces costs across your contact centre estate while improving customer experience.
Benefits:
Gives agents greater control over calls and enables customers to reach the right person faster
Combines technology from leading vendors with implementation experience from BT for accelerated time-to-delivery
Fully scalable with no limits to the number of users and flexible for meeting seasonal peaks and changing business needs
Cisco's cloud native Webex Contact Centre offers a personalised multi-channel experience.
It combines the flexibility, scalability, and low maintenance of the cloud with the reliability and security of an on-premise solution. BT provides an end-to-end proposition, integrating a secure voice network into the platform and delivering it all as a fully managed service, freeing you up to focus on other parts of the business.
Benefits:
Create a predictive customer experience and improve customer satisfaction by locating the right person/information at the right time, based on real-time conversations
Easy to deploy and scale at pace with flexible cloud technology that lets you 'pay as you grow'
A complete and easy-to-integrate contact centre solution with cutting-edge features.
Hosted and delivered from our global data centres, this secure private cloud solution combines our automated service delivery with Genesys SMART use cases. By templating design, processes, footprint, deployment, and support, we reduce unknown elements, accelerate roll-out and time-to-value, so you can move quickly with confidence.
Benefits:
Contact Centre-as-a-Service (CCaaS) features include advanced routing, real-time reporting/analytics, and a channel unification roadmap for integrating voice, digital, web, and social media.
Agents can work from anywhere – they just need a network connection, browser, and phone.
Consistent, seamless, and personalised experiences
Related solutions
Our partners