Value through automation
Liberate your organisation from the capital expense of on-premise systems. Use smart automation in the cloud to speed up issue resolution and save money
Our Approach

You want to reduce costs, boost sales and automate routine tasks within your contact centre. You want to be more flexible and have more features, but you're worried about the complexity and expense of making the change. If your solution needs capital investment in infrastructure, or significant resources for IT integration, management and support, you may find it challenging to demonstrate any ROI in the short-term (or even medium-term).
What if you could reduce your cost to serve by paying only for the services you use and the number of agents active at any one time? And what if you could this with no up-front capital expenditure or annual maintenance charges, regardless of usage?
Our cloud contact centre services let you align your costs with demand, as well as helping you optimise labour costs. We provide a choice of easy-to-use omnichannel cloud contact centres that help you deliver superior customer service at a lower cost.
We can help you pilot new vendors, products and technologies without extensive research or commitment to huge investments, meaning you can quickly stand up new software to evaluate whether it works for you. If it's promising, you can move to full-scale implementation with confidence. If not, you can remove it from your infrastructure with no long-term financial commitment.
With us, you can quickly bring agents online as you need them to handle peaks in demand or ad hoc campaigns – accessing the agent desktops from anywhere in the world on secure, reliable, and highly scalable infrastructure. All you need is a supported web browser and an internet connection.
Our global reach, coupled with access to smart analytics and workforce management technologies, means you can deliver your services in the most efficient and cost-effective way possible. We can help you optimise your efficiency and agility. Our pre-vetted technology inventory means you can pilot new technologies risk-free, with no need for upfront resources or extensive research.
Our cloud-based contact hubs across the world give you a reliable, secure service at all times. And our flexible, usage-based licensing means you can dynamically regulate costs and make substantial savings.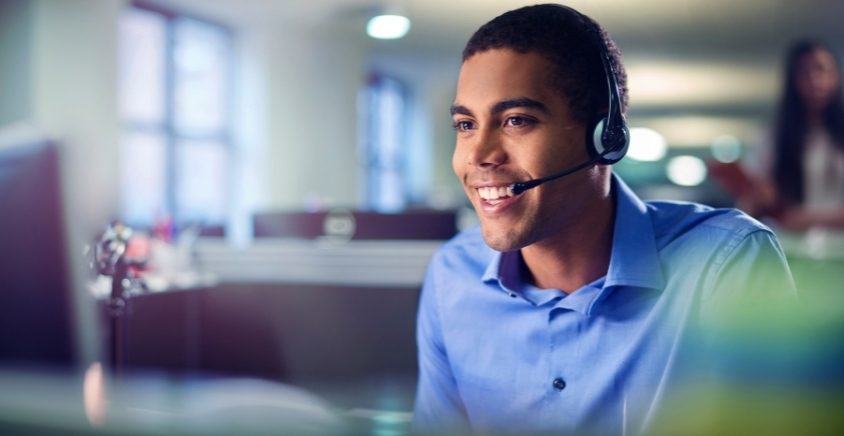 Our related products & services
A complete and easy-to-integrate contact centre solution with cutting-edge features.
Hosted and delivered from our global data centres, this secure private cloud solution combines our automated service delivery with Genesys SMART use cases. By templating design, processes, footprint, deployment, and support, we reduce unknown elements, accelerate roll-out and time-to-value, so you can move quickly with confidence.
Benefits:
Contact Centre-as-a-Service (CCaaS) features include advanced routing, real-time reporting/analytics, and a channel unification roadmap for integrating voice, digital, web, and social media
Agents can work from anywhere – they just need a network connection, browser, and phone
Consistent, seamless, and personalised experiences
Cisco's cloud native Webex Contact Centre offers a personalised multi-channel experience.
It combines the flexibility, scalability, and low maintenance of the cloud with the reliability and security of an on-premise solution. BT provides an end-to-end proposition, integrating a secure voice network into the platform and delivering it all as a fully managed service, freeing you up to focus on other parts of the business.
Benefits:
Create a predictive customer experience and improve customer satisfaction by locating the right person/information at the right time, based on real-time conversations
Easy to deploy and scale at pace with flexible cloud technology that lets you 'pay as you grow'
Keep up with your business needs – deploy new agents, sites, and functionalities quickly and stay up to date with new features as they are released
A pre-packed 'out of the box' BT solution for standing up a cloud contact centre in weeks, rather than months, that can be seamlessly integrated into your existing call centre infrastructure.
All you need is a network connection, browser, and phone. A low-risk, high impact, technologically advanced solution, it reduces costs across your contact centre estate while improving customer experience.
Benefits:
Gives agents greater control over calls and enables customers to reach the right person faster
Combines technology from leading vendors with implementation experience from BT for accelerated time-to-delivery
Fully scalable with no limits to the number of users and flexible for meeting seasonal peaks and changing business needs
Inbound Contact Centre solutions that make sure when your customers call, they get a response first time, every time.
What is Inbound Contact Global?
Improve customer service and reduce costs with Inbound Contact Global.
In increasingly saturated markets where consumers are spoiled for choice, providing a cutting-edge customer contact experience can make all the difference for your business.
Inbound Contact Global makes sure no customer calls go unanswered, bringing together your disparate call centre sites from across the globe into one single, virtual operation. Our inbound call centre solutions make it easier for customers to get in touch, no matter where they are, with easy to remember phone numbers that stay with you for as long as you want them.
With Inbound Contact Global you can handle customer interactions intelligently, increase loyalty, and make the most of your resources. That's got to be good for business.
Inbound Contact Global features:
Multiple access and service number options for a variety of access methods with flexible calling
Advanced intelligent screening and routing so you can customise how calls are routed across your contact centres
Traffic management and reporting to give you immediate control of your contact centre applications and access to valuable information about traffic and agent performance
World-class support services that operate 24 / 7 across the globe
Self-service and hosted IVR, with Advanced Speech Recognition and Touch Tone capabilities
Build and integrate your own apps using our controller API to rebalance traffic, activate alternative and business continuity plans, and maintain your voice inventory. It can be combined with other APIs and data inputs so you can respond in real time to changing call centre conditions
Inbound Contact Global benefits:
A totally managed voice solution – for contact centres with flexible access, intelligent routing, embedded applications and reporting tools
Resilient networks – run on a flexible and highly resilient managed network, you'll get high availability and performance with a 99.998 uptime
A convenient, single supplier – we'll managed all aspects of your global voice network, providing a single vendor solution with a single point of contact
Why choose BT?
It's not just the service that makes the difference, but who you choose it with. Why choose Inbound Contact Global from BT?
Expertise – over 25 years' experience delivering broad, in-depth customer contact expertise to leading consumer brands, blue chip companies, and public authorities around the world
Truly global – over five billion minutes on the global platform and physical nodes in over 40 countries
Trusted – by 9 out of 10 of the top global airlines to communicate with their customers and offer a leading-edge contact experience
Our consulting experts can help you optimise the customer experience across all channels, embrace new digital trends, and ensure you make the right investment decisions when it comes to new technologies that drive continual improvement.
We help close the gap between where you are and where you need to be by reviewing your contact centre operations, evaluating the effectiveness of your tools and agent productivity
Benefits:
Identify gaps between business goals and operations that will help you deliver a more efficient customer experience and maximise your investments
Optimise operations to reduce costs and boost agent productivity as part of a transformation roadmap based on continual improvement
Apply key performance metrics and measurements to understand your customer journeys across all contact centre channels
Available in the cloud or onsite, BT Optimise Contact is all about continual improvement, ensuring cost and performance optimisation for the lifetime of the contact centre.
Improve your operational performance and customer engagement by escalating customer issues to the right people and reducing resolution times.
Benefits:
Use insights to inform better decision making, increase productivity, and improve customer experience
Identify inefficiencies and issues with root cause analysis and act quickly before they impact the service
Use recorded calls and call analytics to accelerate dispute resolution, saving time and money
Automate simple tasks for your customers and integrate self-service into your overall customer service experience.
Voice. Visual. Text. You can have self-service covered and integrated into your overall customer service experience.
Give your customers the power of personalised, continuous, context-aware conversations across different channels (IVR, messaging / Chatbot, mobile, web), as well as different interactions (informational and transactional).
With Auto Contact, you can have:
State-of-the-art text and speech recognition, powered by natural language
Dynamic personalisation that presents menu options based on likely user intent
Which gives you harmonious integration with your overall customer experience, so your agents don't miss a beat when your customers need transfer to live assistance.
Further insights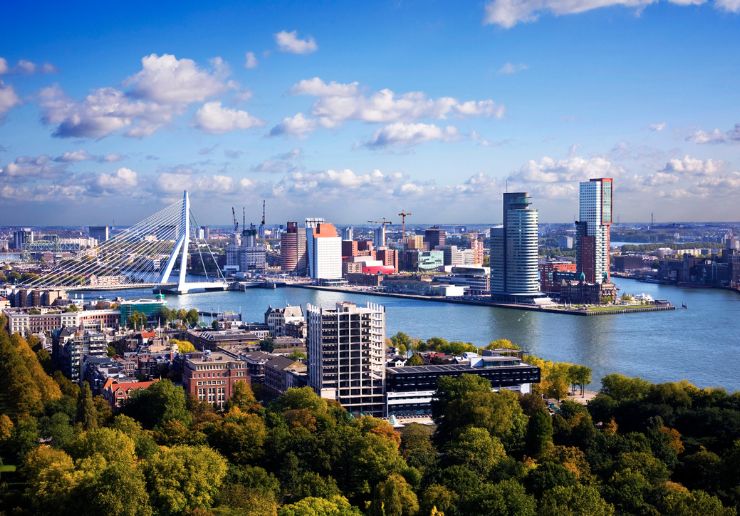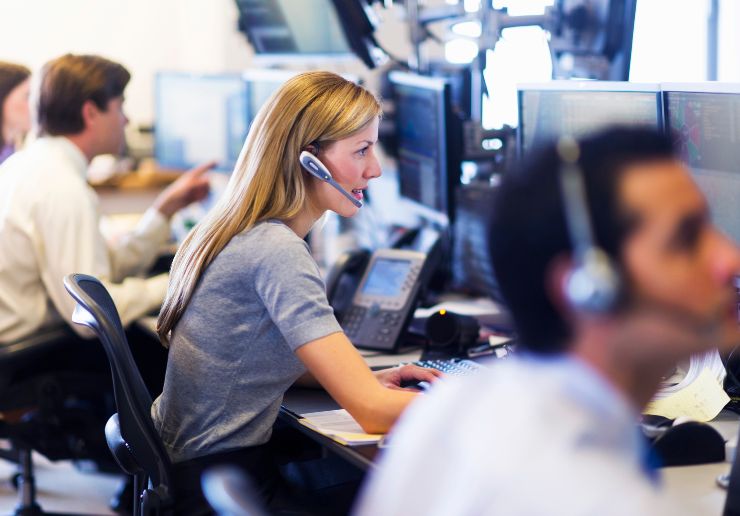 Related solutions