Investing in STEM Education
Improving lives through educational opportunities.
We're passionate about learning and development in BT and believe everyone should be given support to grow and thrive. We're particularly focused on science, technology, engineering, and maths (STEM), given their critical importance to Ireland's growth and development. By partnering with leading not-for-profit organisations and educational institutions, we're empowering people across Ireland to build better lives through new skills and experiences.
BT Young Scientist & Technology Exhibition
We've placed our custodianship and delivery of BTYSTE at the heart of our business, rather than outsource it. Our core organising team work alongside up to 200 BT colleagues who volunteer to deliver the leading exhibition in Dublin each year.
Under our stewardship, the exhibition has flourished, gaining a Primary Science Fair and BT Business Bootcamp, and overcoming the Covid-19 pandemic by pivoting to a virtual platform and bringing Irish talent to a truly global audience in 77 countries.
To find out more about the BT Young Scientist & Technology Exhibition and the many ways to get involved click here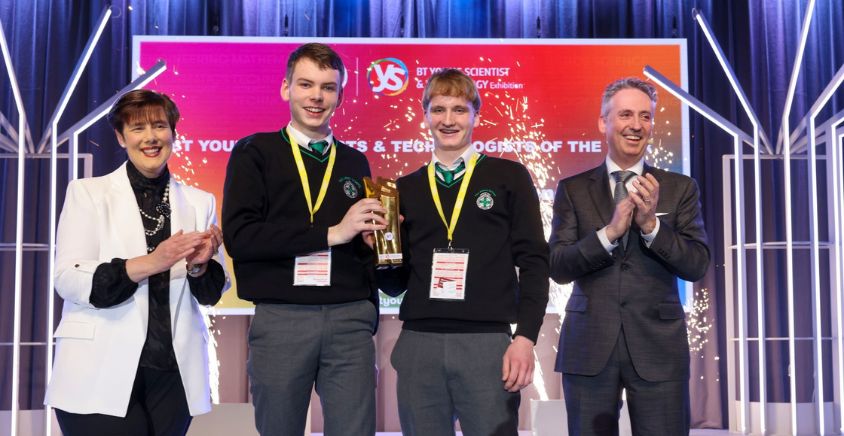 Dublin City University Access Programme
The Dublin City University Access Scholarship Fund helps young people from socio-economically disadvantaged backgrounds to gain entry to third level education. Over the course of three years, we've donated €55,000 to the fund to provide scholarships for young people and to match-fund the institution's Covid-19 Student Emergency Fund. We also provide summer internships to students, through the DCU Access To the Workplace programme, to ensure young people from all backgrounds have pathways to education and to careers.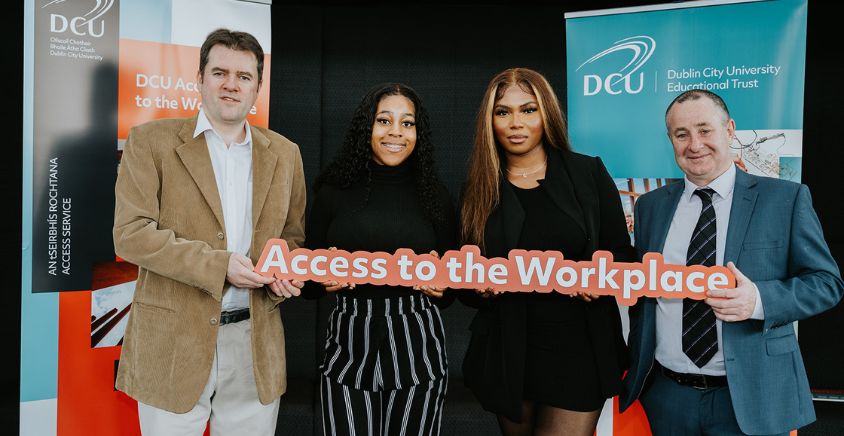 Employment for People from Immigrant Communities
Our people provide certified IT skills training to migrants through the Business in the Community Ireland 'Employment for People from Immigrant Communities' programme (EPIC). The programme, which we've supported since 2008, supports under-represented individuals from other countries including Afghanistan and Syria to find employment in Ireland. Delivering the training gives meaningful volunteering opportunities to our colleagues, the chance to interact with different people and make a positive difference in their lives.
Meet our interns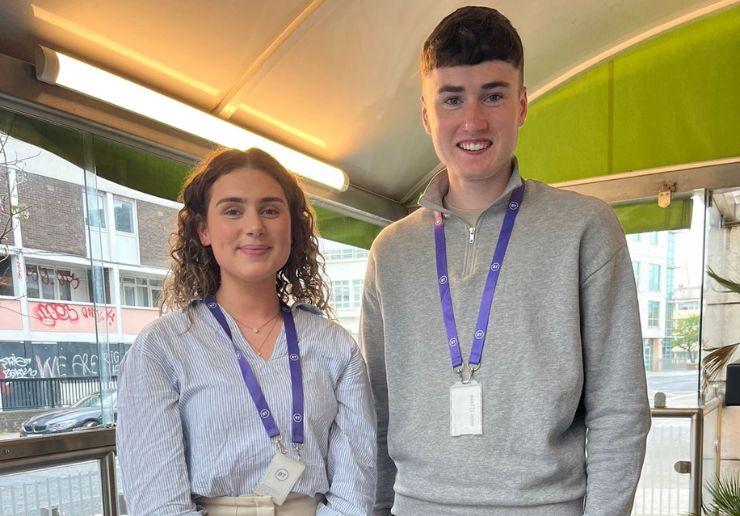 Blog
Meet our interns
Here at BT Ireland, we are immensely proud to work with Dublin City University (DCU) on a number of programmes that give young people access to third level education and experience in a commercial organisation.
Read more