Microsoft Teams Voice
Improve your organisation's communication using our global voice network via direct routing to create a flexible cloud-based phone system within Microsoft Teams.
What is Microsoft Teams Voice?
Add flexible, modern calling to Microsoft Teams.
Many organisations adopting Microsoft Teams as their cloud collaboration solution, are looking to move away from their traditional voice solution. Ensuring a smooth journey to cloud voice is important, and it needs to work for organisations today and in the future.
That's why we've combined our global SIP network with Microsoft Teams, giving you a direct routing capability that provides cloud-based calling to Microsoft Teams. So you can get the scalability, improved user experience and reduced infrastructure costs of cloud telephony.
With the complexities of transformation managed by us. Giving your people the ability to make and receive calls from their collaboration tool, regardless of device or location.
How does Microsoft Teams Voice work?
Voice is a key part of any collaboration tool.
Microsoft Teams Voice with BT provides voice where you need it. With virtualised gateways in the Microsoft Azure cloud we deliver SIP services and enable calling in 180 countries and 85% of Fortune 500 locations.
Deploying virtualised gateways allows us to accelerate the deployment of your voice service. Being virtualised in Microsoft's Azure cloud also brings a closer integration with Microsoft Teams so we can ensure excellent voice quality. Where SIP services can't be supplied, we provide physical gateways so your entire organisation can be connected.
We use our decades of voice transformation experience to craft a migration journey tailored to your organisation. And through our user adoptions services, we reduce the friction that your organisation feels when adopting new technology.
It doesn't stop at deployment. With our comprehensive managed service, you receive in-life support anytime, anywhere. Offering a secure, reliable service that enables both internal and external collaboration.
Microsoft Teams Voice features:
Compliance – our global voice network provides a secure service that is compliant to complex in-country regulations.
Calling plans – we provide a choice of voice calling plans over our global SIP network, to give your organisation options.
Monitoring – advanced quality of experience monitoring, so your end users get the most out of Microsoft Teams.
Integration with existing infrastructure – our solution gives you the flexibility to integrate traditional phone systems or transition completely to the cloud.
Microsoft Teams Voice benefits
Reduced costs and a simplified environment – in addition to eliminating legacy voice infrastructure's stranded costs, cloud-based services create a voice environment that's easier to maintain and manage.
Flexibility – moving to a consumption-based service in the cloud brings flexibility and scalability to your business to enable people to work wherever they need to, all with commercial models that work for you.
Meaningful insights – excellent voice quality is crucial for collaboration with your people and for your customers perception of you. Our experience monitoring solution offers ear-to-ear, real-time insights across call quality, usage patterns and adoption levels.
Why choose Microsoft Teams Voice with BT?
It's not just the service that makes the difference, but who you choose it with. Why choose Microsoft Teams Voice with BT?
Proven experience with Microsoft solutions – we've been deploying and managing Microsoft collaboration tools for more than a decade, and support over half a million users globally across them.
Straightforward voice migration – we have a wealth of experience delivering voice transformations and migrations for global organisations. We tackle the complexities involved in transformation making it simple to move to the cloud.
Global reach, global recognition – we have the network and reach to support your voice needs with Microsoft Teams in over 180 countries.
User adoption – our dedicated user adoption specialists ensure smooth transitions to new technologies. With ongoing support available to help your people after deployment.
Further insights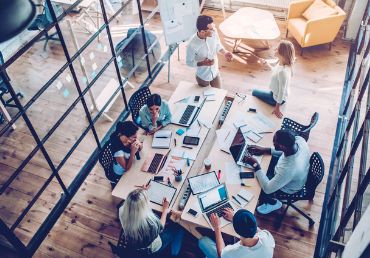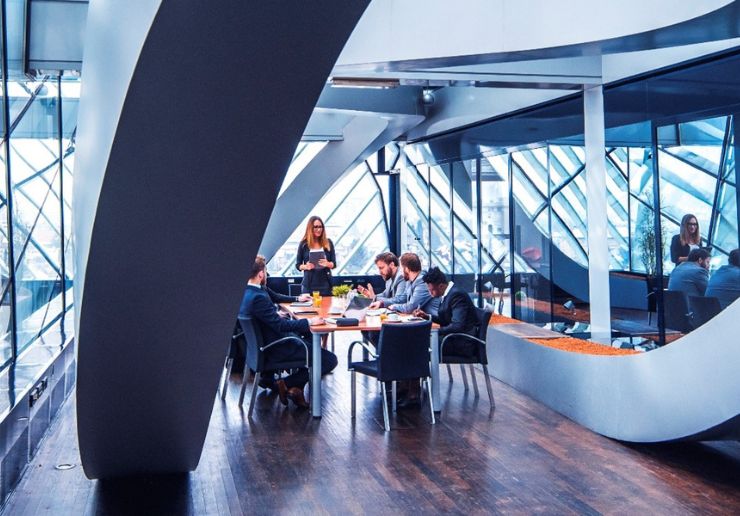 Zoom Meetings benefits
The benefits your organisation can get from Zoom Meetings with BT:
Experience – a comprehensive managed service which ensures a simple, yet brilliant meeting experience.
Choice – with a choice of connectivity and our world-leading voice network to provide extended reach.
Flexibility – a scalable and flexible managed service that gives you total control of what you spend. You'll be paying per user per month, only for the employees that use it.
Security – it's in our DNA and our meetings solutions are no exception. Zoom Meetings with BT gives you all the benefits of the simple Zoom user experience verified by our Security experts.
Why choose Zoom Meetings with BT?
It's not just the service that makes the difference, but who you choose it with. Why choose Zoom Meetings with BT?
Global voice network – we offer free PSTN calling from 60 countries.
A wealth of transformation experience – with years of experience, we know what we're doing. From setup through to deployment and beyond, we've been supporting multinational customers with complex transformations for a long time.
User adoption services – with our experienced user adoption teams, you'll reach your desired business outcomes faster. Without the end-user frustration.
Secure – all our meeting solutions are checked, tested and verified by our security teams to make sure your people can keep working – wherever they are – and that your organisation stays operational.
Leading Zoom partner – we're proud to receive the Carrier Innovation Award 2020. As the first partner to offer a fully managed service for Zoom Meetings, this award recognises the experience and global scale we bring to our customers.