SD-WAN Solutions
Create a flexible, agile and secure network for your business with managed SD-WAN
Our Approach
What is SD-WAN? Shape your future infrastructure with our managed SD-WAN solutions.
SD-WAN (or software-defined wide-area networks) is a virtual WAN architecture that lets organisations securely connect users to their applications using any combination of transport services, including MPLS, broadband internet, and 4G / 5G.
As a leading SD-WAN provider, our solutions give you greater control of your network and help you meet your ever-increasing bandwidth demand. And we've partnered with industry leaders like Cisco, VMware, and Nokia so you'll get the best of their expertise and our global infrastructure.
With our SD-WAN solutions, you'll see benefits like:
Better routing for your important applications
Cutting-edge security with an encrypted network
A scalable and flexible service you can customise to meet your business needs
The ability to meet additional bandwidth demand and improve the performance of your priority applications.

With our combined global reach, we deliver on the promise of consistent user and service experience delivery anywhere in the world
Why choose SD-WAN solutions from BT?
It's not just the service that makes the difference, but who you choose it with. Why choose managed SD-WAN solutions from BT?
Industry-leading partnerships – enjoy the power of Cisco, VMware, and Nokia combined with our market-leading global network
Experience – we design, build, and deliver solutions to the world's largest multinational corporations, and we can use that expertise and heritage to create a solution that works for you
Choice and control – choice is everything. That's why our services are flexible and customisable to your business needs
Support – we continually develop our services to resolve issues proactively before they happen. And if something does go wrong, you'll have quick access to the support needed to get it fixed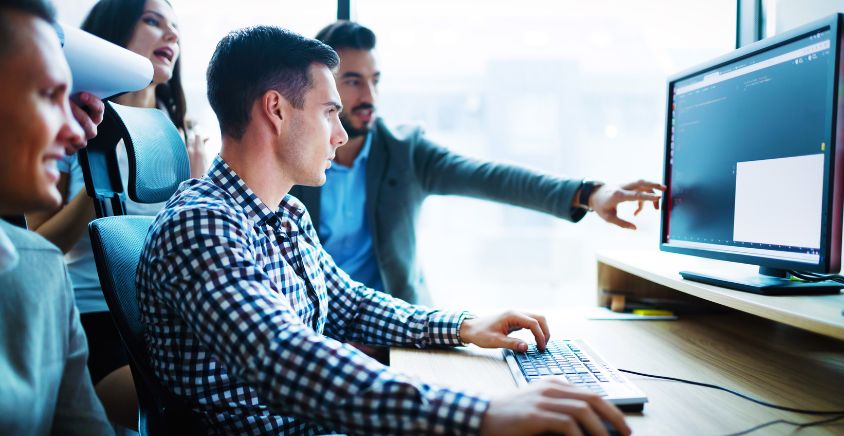 Our related products & services
Thrive with a flexible and dynamic cloud-delivered SD-WAN solution from VMware and BT.
VMware SD-WAN combines market leading technology, our world-class network portfolio, and extensive infrastructure and experience to deliver flexible, agile, scalable, and secure networking to support a more flexible workforce.
With VMware SD-WAN at the heart of your network, you can support new application growth, achieve IT and network agility, simplify WAN operations, and optimise access from branch to cloud and SaaS applications.
Benefits:
Demonstrate the benefits of your investment to key stakeholders and customers with our simplified end-user device management and provided complete visibility
Optimise and secure connectivity and performance using VMware's centralised orchestration and automation with our range of VNFs, including next-generation firewalls, optimisers, and accelerators
Extend security boundaries beyond your data centre and cloud to applications and users, minimising the attack service and protecting users, networks, applications, and data against threats with VMware's SASE Platform
You're free to focus on business-critical tasks with our a fully-managed solution
We ensure optimal SD-WAN performance for even the most demanding applications using VMware's Dynamic Multipath Optimization technology
Build a secure infrastructure you can rely on with managed Cisco SD-WAN from BT.
Connect Cisco SD-WAN is a managed SD-WAN solution for global networks with sophisticated requirements. It's the ideal choice as you migrate towards a software-enabled service. We've developed a centrally managed, cloud-hosted, and software-defined network overlay solution using Cisco Edge hardware and licences. It comes with best-of-breed reporting built in so you can see exactly what's happening across your network and applications.
Benefits:
Scale your network as it becomes more sophisticated
See your whole network online
Stay secure with an encrypted network
Call on our SD-WAN specialists if you need help
Reduce logistical headaches – we manage everything when it comes to CPE
Become more agile with a dedicated team to configure and maintain your SD-WAN service
A simple one-box branch SD-WAN solution from BT and Cisco for your digital future.
Connect Meraki SD-WAN brings together the key components of any future branch solution, joining together LAN, wireless LAN, SD-WAN, and security in one box. It's simple to set up and manage, gives you central visibility of your network through an online management portal, and lets you tap into the power of new network technology – including the ability to meet ever-increasing bandwidth demand.
Benefits:
Deliver improved application performance – SD-WAN capability lets you use two different access methods into a site, and you can prioritise your most important applications for consistently high performance
Understand your network from a single dashboard – get oversight of your network by user, site, or region through a simple-to-use dashboard
Dig into the detail – access key performance insight including network usage and capacity, top apps and services, security threats, and more. Enjoy a personalised design – our Meraki experts will identify the right features for your business for a fully integrated solution
A next generation, SD-WAN network based on hybrid MPLS and Internet services, delivered fully managed by BT and Nokia.
Agile Connect is our unique SD-WAN solution, combining Nokia's Nuage Networks technology with our expertise to help global businesses deliver consistently great UX, managed centrally.
It's unique to us because it's built on and integrated into our global network, plus it's controlled through our portal - the same portal you can use to control your wider network services. It comes with pre-built regional gateways, hub connectivity, and added security including protection against cyberattacks. You can control the service yourself or we can control it for you.
Benefits:
Reduced WAN costs by 50%
Improved application performance and productivity
Improved end-to-end control and real-time visibility
Flexible and scalable across all global sites
Enhanced resilience and agility with uncompromised security.
Explore a cloud-delivered service that implements app-defined, autonomous SD-WAN to help you secure and connect your branch offices, data centres and large sites.
What is Prisma SD-WAN?
Prisma SD-WAN is a next-generation SD-WAN solution that enables the cloud-delivered branch. As you adopt the cloud for scalability and collaboration, our Prisma SD-WAN solution can help you to reduce your enterprise WAN costs.
The inevitable move to the cloud has driven fundamental changes in the way networks and applications are designed and operated. Never before has the interdependence of IT (applications) and network been so high, forcing organisations to re-assess their business processes and supply chains.
Prisma SD-WAN provides a secure, flexible, agile, and reliable network offering differentiated link performance, seamless connectivity for cloud applications and near real-time visibility of your network and application performance. This can be combined with security from Palo Alto Networks, or another vendor, to deliver a one-stop, fully integrated SD-WAN – Secure Access Service Edge (SASE) solution.
How does Prisma SD-WAN work?
Prisma SD-WAN is a fully cloud-native, secure and resilient platform. Edge devices are deployed at your sites which could be a branch or data centre. Once deployed, Prisma SD-WAN automatically creates an intelligent end-to-end secure network fabric overlayed on the access points. The network fabric is fully secured using end-to-end encryption.
Prisma SD-WAN provides seamless connectivity to major cloud providers such as AWS, Azure, Zscaler, Prisma Access etc. Dynamic routing ensures your applications take the best WAN path available based on a real-time analysis of application and WAN link performance metrics. Quality of Service allows you to further improve the user-experience of your critical applications.
Real-time reporting gives you an instant and historical view of your network and application performance allowing you to use this data to make informed decisions.
When combined with Managed Cloud Security - Prisma Access, you benefit from a SASE platform that protects your end users, network and sites against emerging security threats, delivering a secure cloud application experience no matter where your users or applications reside.
Features of Prisma SD-WAN
We're committed to delivering the best SD-WAN solutions on the market. Prisma SD-WAN features include:
A fully-managed solution – we'll take care of everything from set-up to maintenance, leaving you free to focus on business-critical tasks.
Access optimisation – active load sharing of access allows you to load share and optimise your costs.
Dynamic Path selection – Edge devices automatically select the best WAN path for your application based on the defined application policy.
Fail to Wire - ensures uninterrupted flow of data even when the physical device is down (for resilient deployments only).
Network Services Insertion - for performance sensitive traffic, steer internet traffic locally to cloud security services directly from the SD-WAN Edge to enable a fast and secure user experience.
Reporting – ready access to network and application performance insights to help make informed decisions.
Benefits of Prisma SD-WAN
Agility – connecting to the cloud or creating a WAN, Prisma SD-WAN can be deployed quickly to give you the agility your business needs.
Security – coming from a market leader in security, you can be sure security is taken seriously. Secure encrypted tunnels ensure your data and network is secure at all times. Combine this with Managed Cloud Security - Prisma Access to add additional security services.
Improved end-user experience – dynamic path selection ensures your applications always go over the most optimal path improving end user experience.
Lower costs – access agnostic combined with the ability to use all uplinks at the same time gives your plenty of scope and choices to optimise your access costs, all while not compromising the reliability.
Continuous improvement – application and network performance data provides you with vital information to adapt your network to ensure it is aligned with your business objectives.
Why choose our Prisma SD-WAN service?
It's not just the service that makes the difference, but who you choose it with. Why choose Prisma SD-WAN from BT and Palo Alto Networks?
Global reach and scale - We serve customers in over 180 countries, satisfying data and application requirements from a performance, security and regulatory perspective around the world.
Leading technology and trusted partnerships - We provide access to the best technology and operational capabilities from global technology leaders.
World-class security - Our security operations centres around the world give visibility of global threats which are handled by over 3,000 dedicated security experts.
Single source solutions and unmatched support - Simplify your operations with a single service experience, single invoice and single provider helping drive operational efficiencies.
Further insights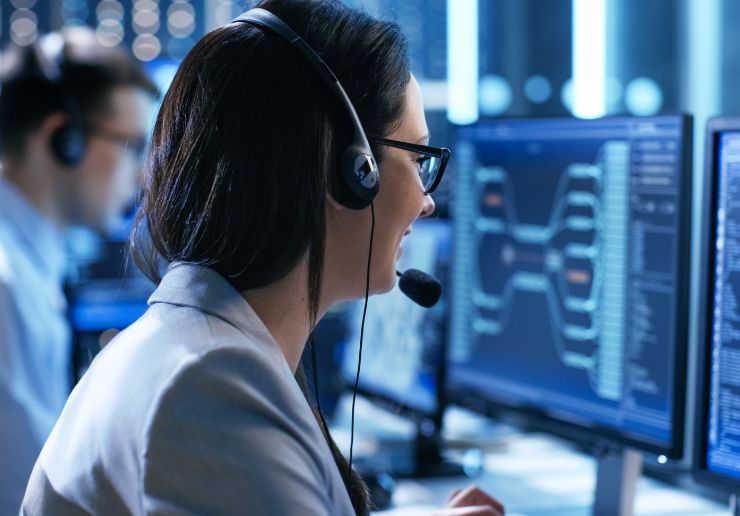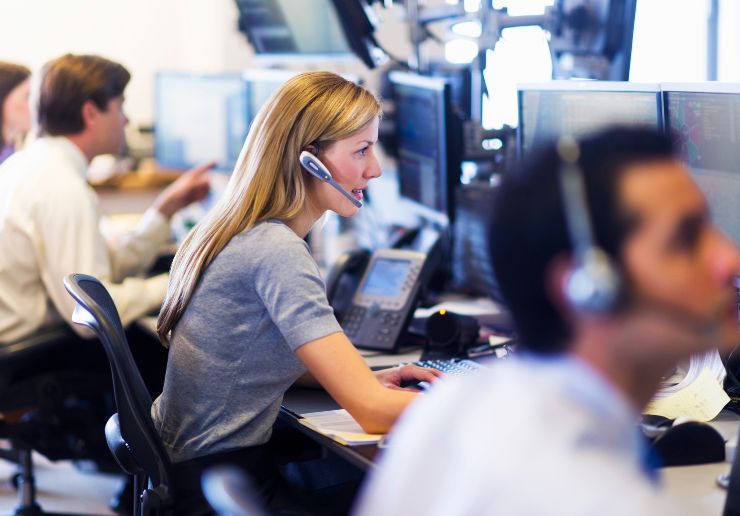 Related solutions