Hybrid cloud solutions
Distribute workloads across private cloud, public cloud, and on-premise
Our Approach

Managing multi-cloud environments is complicated. Not just planning for where new workloads go, but for integration with existing IT and legacy applications in data centres. We help avoid the pitfalls around cloud-only strategies that can lead to excessive consumption costs and 'bill shock'.
Not all your apps and traditional IT will work in the cloud. This is where we can help with a dynamic, hybrid environment that's carefully configured and managed. You need people with the skills and experience across network, data centres, and security to get to the benefits – talent that's not only hard to find, but difficult to retain. It's talent that BT Ireland has in abundance, along with a portfolio of products to meet every need.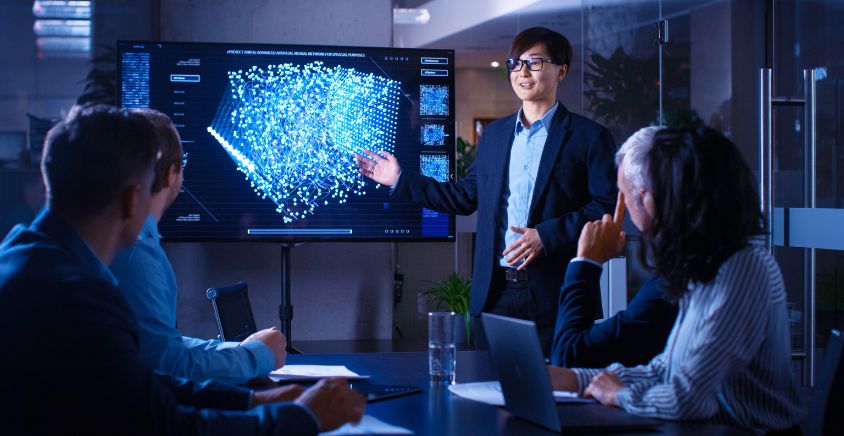 Features:
Combine public cloud agility and automation with the performance, security, and compliance of your own data centre
Scale a proof-of-concept into a successful cloud service
Configure optimal solutions for different lines of business and geographies
Industry-leading partnerships ensure best-in-class networks, compute, and security
End-to-end visibility of geographically dispersed infrastructure
You choose your solutions; we optimise them for performance and value
Benefits:
A choice of flexible and customisable services to meet different business needs and budgets
An agile environment designed to 'flex' and grow at speed and scale
Distribute global workloads across private, public cloud, and on-premises
Optimise hybrid environments for a better user experience
Centralise management of network, security, and operational processes
Move data seamlessly and securely between different environments and stay compliant
Our related products & services
Improve the way your business uses cloud technology
Hybrid Cloud Cost Optimisation will help you regain control of your cloud network. With role-based (and customisable) dashboards, you'll see exactly who's spending what and how that's impacting your budget – and where money can be saved.
By making people aware of what they're spending and urging them to improve their cloud housekeeping, you can begin to change behaviour right through your organisation. We can even automate certain tasks to help and you can get a real-time status update via our health-check report.
We can tap into your raw data to give you an initial view of the potential savings you could gain, even if you're not yet a customer. And because we know giving us an overview of your entire estate may be tricky, this raw data insight can be the basis of our ongoing cloud conversations.
Hybrid Cloud Cost Optimisation features:
Detailed reporting and dashboards
Evaluation of utilisation across cloud and hybrid
Customer performance optimisation matrix
Health check automatic updates
Automatic housekeeping
Automated recommendations on cloud security and policies
The complexity of having lots of data in lots of different locations is a familiar scenario for enterprises.
How do you manage it efficiently?
How do you ensure it's secure? And how do you provide access to that data, when and where your business needs it most?
NetApp solve this problem by bringing it all together on one platform, which makes it always available and easily consumable, no matter where your data is. So you can put your data and applications where you want, avoiding lock-in and reducing costs. With the flexibility to burst upwards when complex workloads like SAP need it.
But you need more than NetApp and that's where BT comes in.
First, we can provide you with the different locations to put your data. In fact, we lead the way in the number of options we provide for global private and public clouds.
Second, we provide the connectivity to these different locations, connectivity is crucial for experience and we have pre-connected up all the locations you need to store your data and applications, with the ability to flex up when you need it.
Finally, this is complicated. If it was easy then everybody could do it. That's why we deliver this as a manged service, where you can benefit from the expertise and skills we have gained from doing this for MNCs across the globe.
Benefits:
Costs – We reduce your cloud total cost of ownership by reducing your cloud consumption, ingress, and egress costs. We also help reduce costs further using cloud tiering, helping you to run your workloads and their data in the most efficient location
Workload efficiency - We can distribute workloads across private cloud, public cloud, and on-premises, to suit your business and your budget, and we ensure all UX is optimised and secured – from corporate office to home office, data centre, branch, and cloud
Security – We make sure all your data is protected from data loss and ransomware, and is compliant globally, no matter where you store it across the hybrid cloud
Through our Hybrid Cloud Managed Services, we provide connectivity to every major cloud provider on every continent, enabling services in days.
We can provide even greater agility for your data, in the same way SD-WAN delivers greater agility for your network.We provide you with the choice and control to manage your data across hybrid cloud, selecting the most efficient, appropriate environment for your industry.
Hybrid Cloud Managed Services features
We're committed to delivering the best hybrid cloud solutions on the market. Our Hybrid Cloud Managed service gives you:
Faster performance than with public cloud native storage and Service Level Agreements for services like Cloud Volume Services (CVS) and Azure NetApp Files (ANF)
A powerful self-service engine - covering everything from cloud automation and orchestration to lifecycle management and brokering
Seamless data transfer – move your important data between public clouds without having to convert it
Greater efficiency and consistency - with centralised control over ingress and egress costs, usage, and security
Cloud tiering – reduce costs further and run your workloads and data in the most efficient location
Managed hybrid cloud benefits
What benefits can hybrid cloud management bring to your organisation?
Reduce cloud cost – we'll help you reduce public cloud TCO (total cost of ownership), which is typically difficult to control
Mitigate your risk – reduce business risk by uniquely guaranteeing performance and availability for mission-critical workloads
Keep your data secure and manage your compliance – we'll make sure all your data is protected from data loss and ransomware, and is compliant globally
A frictionless service – seamlessly transfer data between public clouds, avoid cloud lock-in and address concentration risk
Grow your business faster – we'll help you go-to-market faster with new digital services and business models by increasing agility, availability, and scalability across the hybrid cloud
Alibaba is the leading cloud provider in China and APAC, providing the highest level of performance, compliance, cost effectiveness and security in the region. Combined with our global infrastructure this creates a compelling cloud service. Navigating the security and regulatory landscape in China is an important consideration when expanding into the region. Our services and expertise can make that much easier.
We can take you on a complete journey, from discussing how a cloud strategy can improve your business to full operational takeover so you focus on what's important. Combined with the right network and security you can achieve the performance, assurance, and compliance you need.
Why invest in Alibaba Cloud with BT?
Working closely with you, we'll:
Help you assess your cloud strategy and your business needs
Plan, migrate and modernise your cloud infrastructure
Give you choice – private cloud services where regulation and compliance issues give you headaches – public cloud services depending on workload, geography and user requirements
Help you automate more, find the skills you need, and equip you with processes or tools that drive your cloud journey forward
Provide governance to make sure you realise the cloud savings your business case identified
Manage your service in-life to minimise complexity, get best value and maximise performance
Make sure your cloud is secure, compliant, and supported by the right network
Alibaba Cloud features:
We're committed to delivering the best hybrid cloud services on the market. With managed Alibaba Cloud:
We can help you expand to China or APAC region if you; are an Ireland or UK-based enterprise, want to consume cloud services in China or AMEA, or view compliance as a key requirement

We can help you expand to Ireland, the UK and EU if you're a China- / APAC-based company, expanding through acquisitions or current operations, or want to consume cloud services securely in Ireland, the UK and /or EU
Alibaba Cloud benefits:
Flexible - fast and efficient capacity provisioning with no planning pressure
Cost-effective - eliminate CAPEX intensive hardware and software that are costly to set up and maintain
Scalable - able to scale elastically and access a global ecosystem of tools that will help your business grow
Secure - we've built security into our service
Our strategic collaboration with Amazon Web Services focuses on networking, security, and managed AWS services to transform enterprise cloud adoption at scale.
Managed AWS features:
BT / AWS Direct Connect - the internet doesn't always provide the connectivity you need for your cloud-based services. BT / AWS Direct Connect provides secure, reliable and high-performance connectivity directly from your MPLS network into AWS
Our Cloud Security Incident and Event Management (SIEM) - this is all about Managed Detection and Response, which combines threat detection, incident response and collaborative threat intelligence. It enables security operation centre (SOC) teams to effectively detect and remediate cyberattacks of all types
Private clouds across your business - our Cloud Managed Services are platform-agnostic across any public or private cloud. We offer you fully integrated services, so we can not only assess and migrate your systems from your data centre to the public cloud, but can also offer managed services on those systems
AWS benefits:
C-Level cloud transformation workshop - delivered by recognised industry leaders to give you the focus, governance, and confidence to succeed in the cloud
An integrated network, security and application portfolio assessment - creating tailored, data-driven insight to help you architect and execute your global cloud strategy
Assured migration of existing IT assets into cloud - using our secure, global, infrastructure. Delivered using blueprints based on industry best-practice and with end user experience front of mind
Best-in-class hybrid managed services - block access to websites that contain inappropriate content in line with your usage policy. Optional DLP (Data Loss Prevention) protects against accidental data loss and exfiltration attempts by inspecting and blocking outbound content
Continuous modernisation of your environment - with cloud cost-optimisation, application re-factoring, and modernisation blueprints to drive ongoing change and improve ways of working
So how about we take the pressure off your overstretched in-house teams? Our experts will minimise the risk of migration, simplify your Azure cloud experience, and create a network that drives your business aims. We'll build for you an application-led transformation and configure your network into and across Azure. We'll define the whole end-to-end networking environment and give you dedicated 24x7 service cover to remedy problems or issues quickly.
If you already host in Azure, we can manage this for you too, using Azure-friendly things like Azure Lighthouse to administer rights. This provides a simple digital rights platform to give you and us the necessary control, governance, and compliance.
All of this means we can help lighten your in-house load by:
Consulting with you on connectivity choices so you can use your favourite technology suppliers
Bringing our design skills and experience of Microsoft Azure networks and workloads
Advising on the optimisation of your Azure performance
Provisioning network services in the Azure cloud seamlessly
Supporting you with a single service team available 24x7
Using our partner status to get things done quickly
So, if you're looking for great performance into and through the Azure cloud and you need somebody to manage the complex infrastructure, onward connections, and navigation of network corridors, we're here to help.
Cloud Connect Azure features:
Choice - Cloud Connect Azure addresses enterprise cloud networking needs and challenges across all aspects of cloud and hybrid networking, including network architecture, planning and design, deployment, operations, maintenance, and optimisation
Connectivity - you can choose the type of connectivity you want, from direct connections like MPLS or internet to things like 4G / LTE services
Public or private - our private MPLS core connects across the globe to Microsoft Enterprise edge (MSEE) devices and provides private, dedicated performance-oriented connectivity
Component design - we offer a complete end-to-end managed service which can benefit from our global footprint. Our solutions can include multiple components such as SD-WAN, optimisation, load balancing and multiple cloud connectivity for SaaS / PaaS / IaaS – all with inherent security
Managed Azure benefits:
Minimise risk during any migration
Modernise workflows and optimise/consolidate your environment
Simplify your Azure experience across your network estate – branch / data centre / mobile user / cloud
Reduce provisioning timescales
Maximise cloud application performance on Azure
Increase visibility and show you cloud investment working
Maintain corporate and stakeholder confidence in your cloud and network strategy
Our Multi-Cloud Managed Services supports a range of leading cloud management platform vendors, bringing them all together into a single, easy-to-use interface. Users have the ability to closely monitor resources, keep on top of costs and policies, and generate in-depth reports for insights that drive decision making, across all of your clouds.
It's also customisable, optimising workflows and designating role-based access for multiple users, to make sure your infrastructure suits your specific needs.
Multi-Cloud Managed Service features:

Choosing Multi-Cloud Managed Services means you can bring together every segment of your cloud, wherever you operate around the globe, featuring:
Self-service – a single user interface for operating systems, databases, web servers and cloud resources
Governance - centralised control of all your users, tenants and platforms
Analytics - optimising your resources, costs, and app lifecycle management
Automation - accelerating workflows, configuration and deployment
Evolution - modernising app infrastructures
Production - simplifying your ongoing operations
An end-to-end solution combining the elasticity and scalability of a public cloud with additional control and a higher level of security you obtain from a private data centre.
What are Private Cloud solutions?
An agile hybrid cloud for agile service delivery
Public cloud adoption has grown substantially as entire workforces have moved to the home office. But for many, it's far from the default choice thanks to concerns with cloud security, business-critical application performance, and the complexity and time associated with refactoring traditional customer applications.
Private Cloud is an end-to-end solution that allows you to take full advantage of the agility and automation of public cloud, with the performance, security, and predictability you're used to from a private data centre.

It's unique in its ability to provide choice to our customers, putting you in control of your IT delivery supply chain. You can choose your hosting location (on-premises, BT-hosted or via a third party / CNF), select modular technology stacks, pick a suitable commercial consumption model, and choose from a variety of add-on services including OS licensing, data protection, disaster recovery, security services, professional services, and advanced managed services.

Why choose Private Cloud solutions from BT
It's not just the service that makes the difference, but who you choose it with. Why choose Private Cloud solutions from BT?

Our trusted partnership – we provide you access to the best technology and operational capabilities from global leaders like VMware and Rackspace Technologies.
Our global reach – together we deliver service and support to more than 180 countries.
It's an end-to-end service – including the infrastructure platform, a full private cloud software stack and underlying managed services, you get the best of the hybrid cloud in one trusted package.
Partnering with BT for your customer's hybrid cloud solutions
Through our technology partner ecosystem, we can offer BT hybrid cloud services powered by Rackspace Technology. Working together, our global reach and scale combined with our leadership in network, cloud and security make us a strong partnership to support your customers' multi-cloud strategy'
Further insights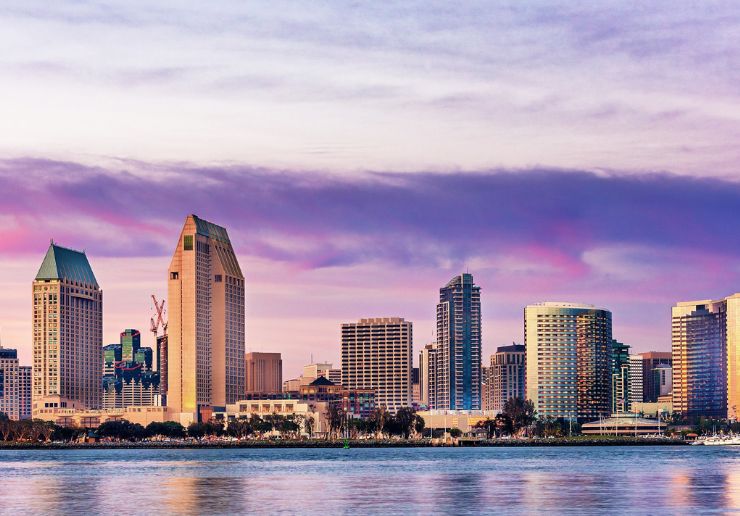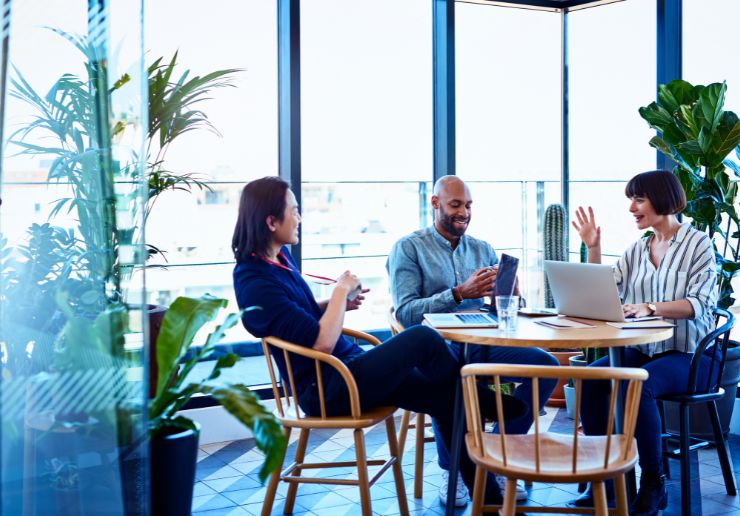 Related solutions