Workspace Solutions
Rejuvenate your workspaces with the latest collaboration technology and devices, while we handle the complexities of deployment and management.
What are our Workspace solutions?
Creating effective collaboration and meeting spaces for your people can be difficult but it's a necessary step to foster a productive and happy workforce. And it's not just about those in the office, supporting innovation requires your people to be productive wherever they are.
Our Workspace solutions enable you to create inspiring, inclusive workspaces, and allow remote workers to participate as if they were in the room. We leverage deep partnerships with key vendors to provide you with choice, so you can create diverse workspaces to meet any requirement.
Not only can we equip your organisation with the latest high-quality audio and video devices, we can manage those devices too with our Managed workspaces offering. We ensure everything stays operational, and we offer user adoption services to ensure your people can confidently use their refreshed devices and rooms.
How do our Workspace solutions work?
We support you from start to finish. Our Digital Workplace specialists work closely with you to suggest the best device solutions based your requirements. Whether that's headsets and webcams for individual users, or solutions like video bars for meeting rooms. And site surveys can be conducted to gain further details to address bespoke requirements.
Our installation services simplify the set-up of your spaces, reducing the risk and complexity of transformation. And we can do all of this globally, using regional distribution partnerships.
Once in-life, our Managed workspaces proposition allows you to leverage our operations teams to support your workspaces and devices anywhere, anytime. Our helpdesk works to resolve issues and co-ordinate device replacements across the globe if required. And we're innovating to deepen our management capabilities with automation and enhanced monitoring capabilities.
Features of our Workspace solutions:
Broad device vendor options – supporting Cisco, Logitech, Microsoft and Poly devices, with additional vendor support to come in the future.
24x7x365 global support – our managed workspace offering supports you anytime, anywhere.
Remote firmware and software updates – we can push key firmware and software updates remotely to your devices.
User adoption support – we can provide either directly with dedicated user adoption support from specialists or our self-serve pages.
Project management expertise – take advantage of our rich delivery experience to tackle the challenges of transforming your workspaces.
Further insights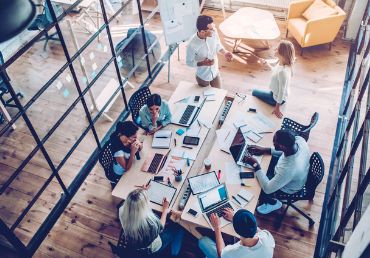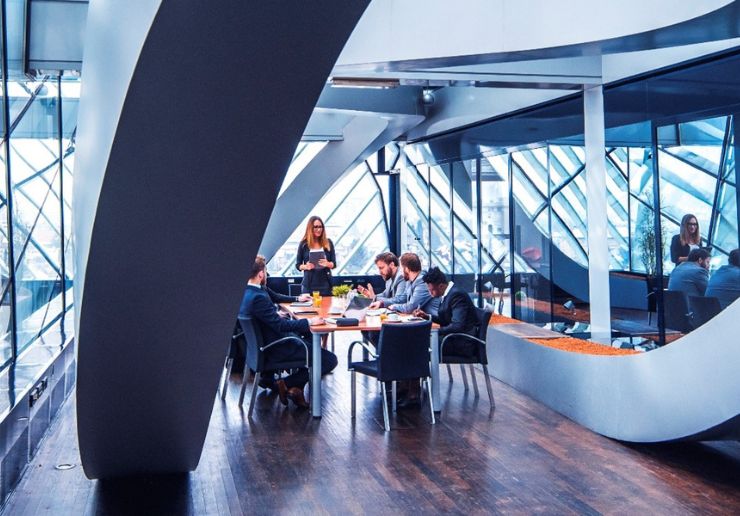 BLOG
We can't keep meeting like this
Hybrid working is turning traditional meetings on their head. Successful meetings now involve new mindsets, equipment and changing the role of the office.
Read more
Benefits of our Workspace solutions
Efficient collaboration – make it easier for your people to collaborate and empower them to work at their best, without being held back by outdated workspaces.
Freedom to focus on your goals – leverage our experience to manage the complexity of dispersed devices and workspaces, so you can focus on getting work done.
Faster adoption of new technology – our installation services reduce the time to set up your new workspaces while our user adoption service enables your teams to use them quickly, with confidence.
Meeting equity – having the latest collaboration devices and capabilities ensures your people are heard and seen in meetings regardless of whether they are in the room, at home or on the move.
Why choose our Workspace solutions?
It's not just the service that makes the difference, but who you choose it with. Why choose our Workspace solutions?
We make it work – our broad device portfolio and Digital Workplace expertise enables us to provide the right solution, for even the most challenging requirements.
Platform agnostic – we give you choice by providing solutions and devices for Microsoft Teams, Webex and Zoom.
Global reach – a multi-regional distribution network enables us to provide solutions across the world.
Transformation experience – we've been delivering unified communication to global organisations for decades. Giving us the knowledge, people and solutions to reduce the complexity of digital transformation.
Broad portfolio – take advantage of our comprehensive portfolio to run seamless video meetings, leverage global cloud-based calling, deploy 5G solutions, improve your office connectivity and more. Allowing you to consolidate your solutions with a single, global provider.