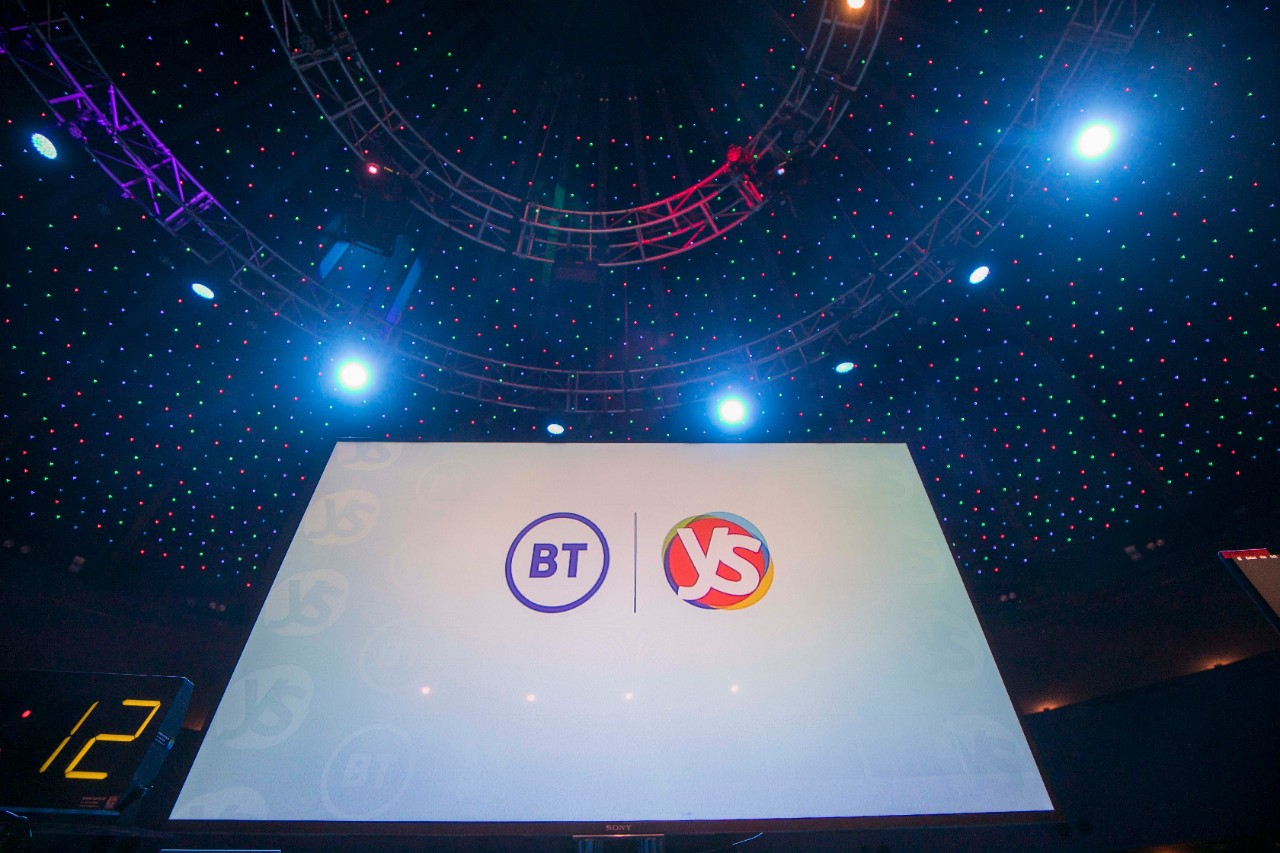 Aron Ralston to make address at BT Nextipedia event
Will Crystals Save the World?
Good luck messages continue to come in
Free registration is open at

https://portal.btyoungscientist.com/
07 January 2021: Day 2 @BTYSTE: The 57th BT Young Scientist & Technology Exhibition is well and truly underway. Yesterday, over 1,000 students from over 200 schools across the island of Ireland made their pitch to judges in the hope of being crowned the BT Young Scientist & Technologist of 2021.
Another diverse and exciting line-up awaits the global audience tuning into the free online event today. Kicking off the day's proceedings will be the Science of Sport at 9.15am, and later in the day Professor Michael Zarowotko, in conversation with BTYSTE alumni Émer Hickey, discusses the potential benefits of crystals in solving the global water crisis.
On the main stage RTÉ DJ Mo K and the RTÉ Concert Orchestra deliver a very special performance along with rappers Mango and Jafaris, and singers Jess Kav and Erica Cody; Phil Smyth hosts a 'Pick Your Brain Quiz'; we explore 'Our Amazing Universe' and we meet Danielle Wilcox, winner of the first ever BTYSTE 'Irish Scientists Have Talent' competition. Danielle, a telescope operator, and resident astronomer at the Blackrock Castle Observatory in Cork, will showcase the different types of telescopes used at Blackrock Castle including "Big Bertha" a large telescope used for imaging super massive black holes.
Nextipedia, BT's innovation symposium, takes place at 2pm and will feature a wide range of speakers including Aron Ralston, whose harrowing experience trapped in a southeast Utah canyon was made into the 2010 movie "127 Hours", a true-life story of innovating during a crisis. To register for Nextipedia go to (https://go.btireland.com/Nextipedia_next_move_matters)
Speaking on Day 2 of the BTYSTE 2021, Head of BTYSTE Mari Cahalane said, 'After seeing the high level of engagement on day one of the first ever virtual exhibition, we're excited to watch the second of the three-day event unfold. We've a stellar line-up including Danielle Wilcox, winner of the Irish Scientists Have Talent competition and of course, Nextipedia is returning once again with Aron Ralston among this year's guests.
As with every year, the students' projects remain the highlight for us and we look forward to welcoming the public back to tour the virtual exhibition hall throughout the day.'
What's On - Day 2 @ BTYSTE
Thursday 7th January 2021
9.15am - Science of Sport: Are the world's greatest athletes top scientists? Mark Langtry, theoretical physicist and former professional footballer, investigates.
10am - The Story of Hip Hop: RTÉ DJ Mo K and the RTÉ Concert Orchestra deliver a very special performance along with rappers Mango and Jafaris, and singers Jess Kav and Erica Cody.
11am - Pick Your Brain Quiz: Phil Smyth, alongside the Science Foundation of Ireland, will be putting participants knowledge to the test with this exciting quiz.
12pm - Spaced Out at Explorium: Aeronautical engineer and POSSUM astronaut candidate Norah Patton and Mark Langtry the Science Guy, will go on a journey out of this world, exploring what it takes to become an astronaut.
2pm - Nextipedia: BT's business innovation event will kick off with an address from adventurer, author and public speaker Aron Ralston.
2.30pm - Our Amazing Universe: A fascinating look at some of the incredible discoveries made in our solar system.
3pm - Danielle Wilcox: The winner of Irish Scientists Have Talent, Danielle will be taking audiences on a behind the scenes look at Blackrock Castle Observatory.
4pm – Why Crystals Will Save The World: A material developed by Prof. Michael Zarawotko at the University of Limerick could solve the water crisis by unlocking water from air, but how? Professor Zarawotko speak to former BTYSTE winner Emer Hickey.
If you have any further queries, require information or would like to coordinate any interviews, please don't hesitate to contact the following:
Sinead Reilly, sreilly@hanovercomms.com, M: +353 85 842 1970
Conor McCrave, cmccrave@hanovercomms.com, M: +353 87 765 0970
For more information on the exhibition and for details on how to enter, log onto www.btyoungscientist.com or follow BTYSTE on Facebook, Instagram, Twitter, or Snapchat (username: BTYSTE) Follow #beyondlimits and #BTYSTE
BT Young Scientist & Technology Exhibition: The BT Young Scientist & Technology Exhibition is much more than a competition – it is the experience of a lifetime for the students and teachers who take part. Designed to raise schools' engagement in the critical subjects of science, technology, engineering and maths (STEM), the Exhibition calls upon students aged 12-19 years from all over the island of Ireland to showcase innovative science and technology projects. The BT Young Scientist & Technology Exhibition is organised by BT, and is supported by several valued partners including the Department of Education, Analog Devices, CISCO, Perrigo, and RTE. Learn more at www.btyoungscientist.com.
About BT: BT Group is the UK's leading telecommunications and network provider and a leading provider of global communications services and solutions, serving customers in 180 countries. Its principal activities in the UK include the provision of fixed voice, mobile, broadband and TV (including Sport) and a range of products and services over converged fixed and mobile networks to consumer, business and public sector customers. For its global customers, BT provides managed services, security and network and IT infrastructure services to support their operations all over the world. BT consists of four customer-facing units: Consumer, Enterprise, Global and its wholly-owned subsidiary, Openreach, which provides access network services to over 650 communications provider customers who sell phone, broadband and Ethernet services to homes and businesses across the UK.
For the year ended 31 March 2020, BT Group's reported revenue was £22,905m with reported profit before taxation of £2,353m.
British Telecommunications plc is a wholly-owned subsidiary of BT Group plc and encompasses virtually all businesses and assets of the BT Group. BT Group plc is listed on the London Stock Exchange.