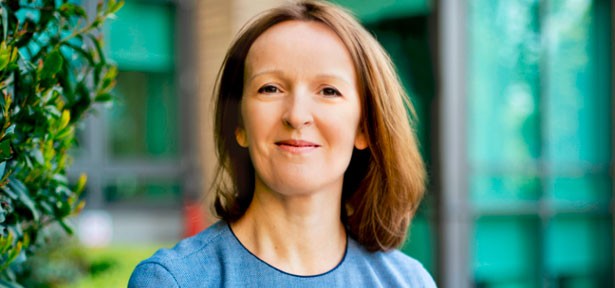 BT is pleased to announce the appointment of Gillian Chamberlain as Director of Business Sales for its Ireland division. In her new role Gillian will be responsible for leading the BT Ireland sales and marketing teams; supporting the company's ambitious growth strategy in Ireland's growing multinational sector.
With over 25 years' experience in sales, marketing and customer relationship management, Gillian joined BT in August 2011 as Head of Corporate Marketing and Propositions. In 2015 she assumed the role of General Manager, Commercial & Marketing, where she led the product, commercial and marketing functions for both the business and wholesale channels for the Ireland business.
Prior to joining BT, Gillian worked for Hewlett Packard and IBM in the areas of business planning, new product development, marketing strategy, sales, and customer relationship management in global and European roles.
Gillian holds a BSc honours degree in Business Management from Trinity College and has a post-graduate diploma in Marketing Practices from the Smurfit Business School at UCD.
Commenting on the appointment, Shay Walsh, managing director of BT Ireland said "Gillian brings a wealth of commercial sales and marketing experience to the role of Business Sales Director. Together with her team, Gillian will drive BT's ambitious growth strategy in the major enterprise market and support the ever growing global communication needs of our valued customer base across the Republic of Ireland."
BT is one of the world's leading providers of communication services and solutions and globally, operates a wholly owned network spanning almost 200 countries and territories. Having operated in Ireland for almost 30 years, BT is renowned for its unique ability to solve the most complex communication challenges its customers face, both in Ireland and across the globe, through the power of its global fibre network. For more information on BT in Ireland, visit www.btireland.com