World-Class colocation
Digital strategies start in data centres where we help advance cloud strategies
Our Approach

Data centre colocation is the physical foundation and starting point for digital strategies. For over 20 years, BT Ireland has been providing secure colocation services in our own data centres, where our strength is recognising that every customer is unique. World-class facilities in Dublin and Belfast are built to Tier III specifications and managed to ISO and ITIL standards by engineers and service teams with the highest professional certifications.
Globally, we have over 15 BT data centres and access to over 200 more through our partner network. Our data centre footprint is growing, with our continuous investment in Data Centre Services. Coupled with our global networking capabilities, this means we can offer unique scale and reach. With our colocation and data centre services, you can harness virtual servers and digital technologies to realise cloud-like benefits of lower cost and improved security, while setting a course for hybrid combinations of public and private cloud.
Our related products & services
Quick, Easy, Reliable Internet Service
Internet connectivity is now fundamental to every organisation, which is why BT is so focussed on delivering competitive premium business grade services.
Benefits to You:
Streamlined management – one combined bill for internet and your data centre solutions
High performance with direct links into the BT ISP core – better redundancy, bandwidth, improved latency
Quick setup –activation within days
Flexible – fully burstable to line speed with no contention
Reliable, SLA-backed service
Fully Redundant service provide on dual access circuits
Support 24x7x365 service monitoring and management
Optional integrated range of DDOS mitigations services available
We provide a range of services provided as options to the standard colocation offering. Delivering competitively priced rack space is no longer sufficient. Customers are looking for value add Data Centre Services that offer a range of support services that enable them to get on with running their business.
BT's value add Data Centre services include:
Rack services
BT offers a variety of secure rack solutions including anything from cabinets to cages or private suites with installation Services available supporting a range of low and high density power as required.
Cabling Services
High-performance connectivity to clouds, networks, and partners of your choice. With BT, provisioning cross connects is fast and easy - allowing you instant access to the networks, cloud providers and the IT providers you need within our data centre facility on-demand.
Hardware Procurement
We have been working for more than 30 years, providing industry leading and award-winning IT hardware and software supply. We hold strategic partnerships and leading accreditations with key vendors. This can result in:
Reduced costs through single supply chain management
Increased business efficiencies through effective procurement strategy
Delivering best practice around supply solutions
Reduced procurement cycle
Hardware Break-Fix
BT offers a market leading break-fix service to clients hosted within our Data Centre. We will undertake support, maintenance and repair of client servers and associated equipment in line with the Service Levels offered to our existing field clients. To provide services in a cost-effective manner, we can provide the break-fix service in a blend of service levels to suit a client's needs.
BT has onsite technical support 24x7x365 and will provide Remote Hands services, designed to provide an onsite presence for routine support and maintenance and for emergency situations. Remote Hands can include tape-changing and customer-led troubleshooting services to ensure the customer can minimise associated costs of dispatching either outside contractors or internal resource for such tasks, leaving them free to focus on core business.
BT's Citywest data centre
Dublin is a leading hub for data centres in Europe and BT's Dublin facility, Citywest, is one of the most renowned. For over 20 years it has operated at the leading edge and hosted some of the biggest companies in Ireland, spanning a range of sectors, including finance, retail, manufacturing, and mobile network operators. Our mission is to help them achieve the highest levels of service uptime, while freeing up their resources to concentrate on core business while we manage the data centre.
Citywest is a Tier III purpose-built facility, made up of two independent data centre buildings (Block A and B), covering 120,000 sq. ft. in Citywest Business Park. It provides a full range of services, all wrapped up in BT's world-class network, security, and IT service management capabilities.

We are carrier neutral, which means customers can take connectivity from over 40 enterprise-class providers. But because it is part of BT, Citywest is also the only data centre in Ireland with access to a wholly owned local and global network, giving our customers the ability to quickly scale and reach overseas markets.

Features:
Onsite 24x7x365 support from our helpdesk and technical teams
Access to over 300 accredited and certified network and IT professionals
100% uptime SLAs ensure we always provide the highest performance
IT security layers - IS0 27001, ensuring your most valuable data assets are protected
Carrier neutral data centre enabling redundancy, optimal uptime, and cost-efficiency
Physical security measures - 24x7x365 security guards, cameras, biometrics, and key cards

Regular audits through Lloyd's of London ensures continuous compliance and improvement
Rigorous compliance with mature certifications -
ISO 27001, ISO 9001, ISO 14000, ISO 20000, PCI DSS and SOC2 Type II
Benefits:
Concentrate on core business and leave data centre management to a trusted partner
Directly connect to hybrid clouds of your choice from our data centre colocation facility
Our longevity and proven track record ensures a consistent, high-quality customer experience
End-to-end value add solutions that leverage our network, security, and IT capabilities
Experience cost savings and performance benefits of cloud interconnection solutions from leading cloud providers- Amazon, Microsoft, Google, Alibaba Cloud and Oracle
Accelerate your sustainability strategy with BT – we are a signatory to Ireland's Low Carbon Pledge and source 100% renewable electricity
Further insights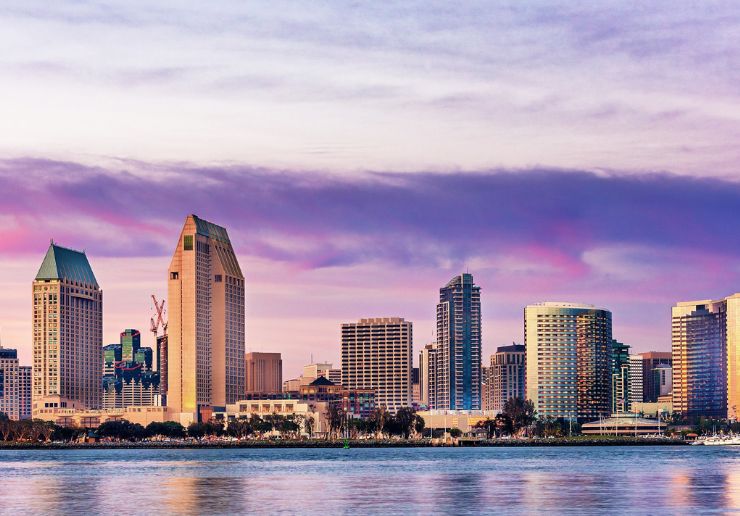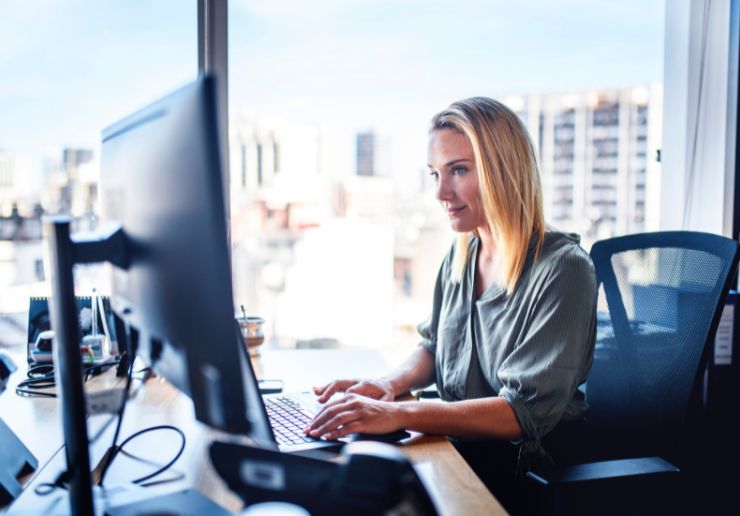 Related solutions