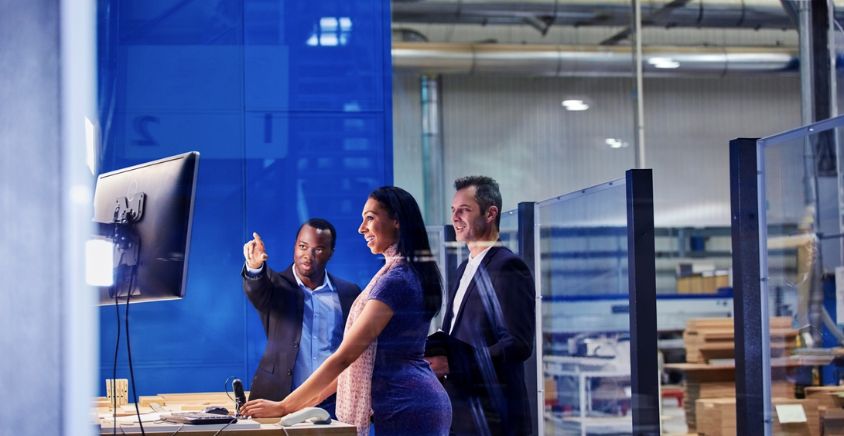 New proposition helps multinational customers optimise network environmental performance and measure outcomes

BT today has launched a new proposition to help multinational customers evolve their networks for net zero carbon emissions and deliver circularity in a measurable way.
Sustainability is now a major factor in decision-making for almost all customers globally. Carbon reduction and circularity targets are cascading throughout organisations, including to CIOs and IT teams. However, with networks and digital assets dispersed around the world, many CIOs struggle to effectively measure energy consumption and carbon emissions as well as put in place processes for managing end-of-life equipment.
BT's new sustainability proposition combines the company's digital carbon measurement tools, network design services, in-life support and recycling and re-use schemes with strategic partners to deliver a comprehensive managed service for customers.
BT experts can support a full range of network refresh, re-design or transformation plans across customers' local area networks (LAN) or operational technology (OT) infrastructure. Using BT's new Digital Carbon Calculator, designs can be assessed for their potential carbon footprint and optimised for the best results.
The Calculator shows designers details of each network device's power consumption and carbon dioxide emissions. This gives them the information needed to balance performance, energy consumption, emissions and cost. Once the optimal design is agreed, BT can order equipment, configure and implement it, supporting customers throughout their full network evolution journey.
BT's Carbon Network Dashboard then provides customers with real-time, detailed data and reports on their devices' energy performance in-life across both LAN and OT infrastructure.
The new service also helps customers to reduce the amount of old equipment heading to landfill. According to WEF, e-waste will be the fastest growing waste stream in the world. If, during a re-design, redundant or poorly performing equipment is identified, BT can help customers return it to vendors for recycling or re-use, with potential discounts applicable depending on the items and vendors. This improves the business case supporting customers' circularity goals.
"With networks and digital assets spanning multiple sites globally, CIOs face unique challenges when attempting to deliver and measure sustainability improvements," said Sarwar Khan, head of digital sustainability, Business, BT. "Our new proposition combines cutting-edge digital carbon measurement tools, expert network design services and a sustainable route for upgrading infrastructure. It empowers CIOs to demonstrate achievements and contribute measurably to their organisation's net zero and circularity goals."