THURSDAY 12th JANUARY – STUDENTS IMPRESS AT DAY 2 OF THE BT YOUNG SCIENTIST & TECHNOLOGY EXHIBITION 2023, AS JUDGING HEATS UP
See Thursday's highlights video here
Limited tickets still available here
Some 8,000 people attended the RDS today, for Day 2 of the 59th BT Young Scientist & Technology Exhibition (BTYSTE). With just one day to go until the winning project is announced, the competition is heating up, as the expert judging panel continues its rounds of assessments. Students from across the island of Ireland have continued to pitch their projects to more than 80 judges, with expertise in all areas of science and technology. They face the difficult task of deciding who will be crowned the BT Young Scientist(s) & Technologist(s) for 2023.
Speaking about the judging process today, Professor Yseult Freeney, BTYSTE Judge said "Being a judge at the BT Young Scientist & Technology Exhibition is always deeply rewarding due to the calibre of project entries each year, and this year is no different. With just over 24 hours to go until the winner is announced, we as a judging panel have a big and tough decision ahead of us!"
She added "The standard across the board has been outstanding, and it gives me great confidence to know that our future is in safe hands having seen the sheer scale of creativity and innovation on display by our young people here at the exhibition this week. It is inspiring to hear the students speak so passionately and confidently about their respective projects, and I commend each and every one of them for the great effort they've made to come this far in the competition."
It's not only the judges who have been impressed by the projects on display at the RDS today. Thousands of visitors came through the exhibition hall doors, keen to return in-person to the wonder and excitement of the BT Young Scientist & Technology Exhibition for the first time since 2020. Visitors were able to experience first-hand the awe-inspiring projects for themselves and were also treated to an exciting variety of special acts, including Strong Women Science and Freestyle Physics.
Pictures of the Day
Day 2 of the BT Young Scientist & Technology Exhibition 2023 was once again a hub of activity and excitement!
See attached: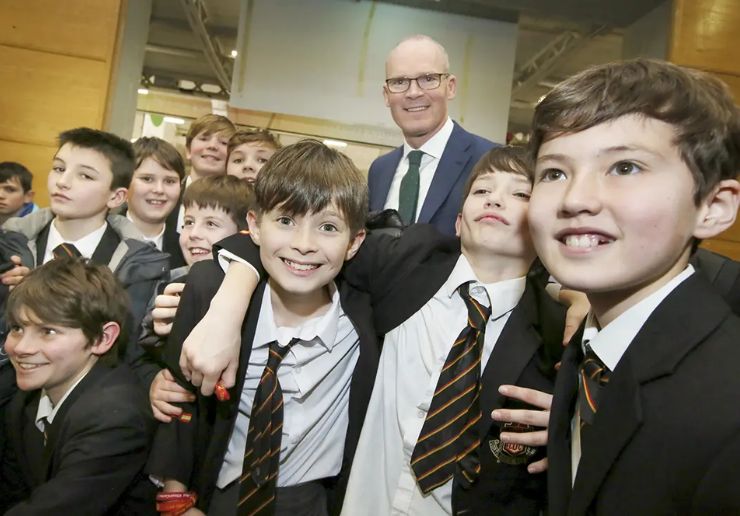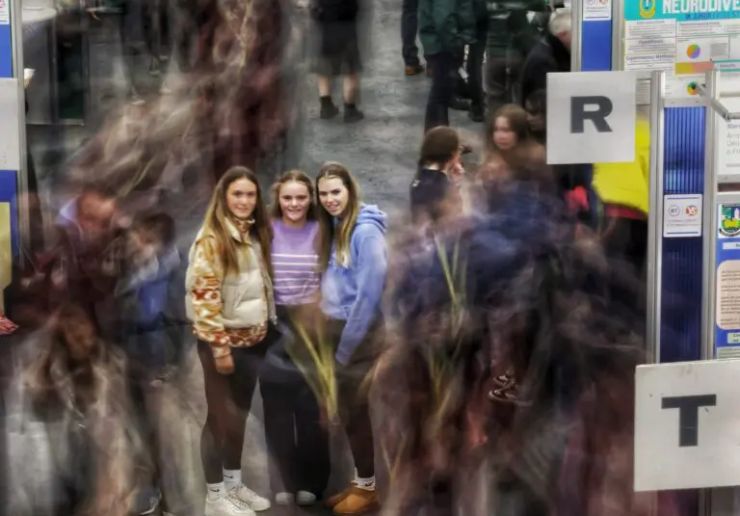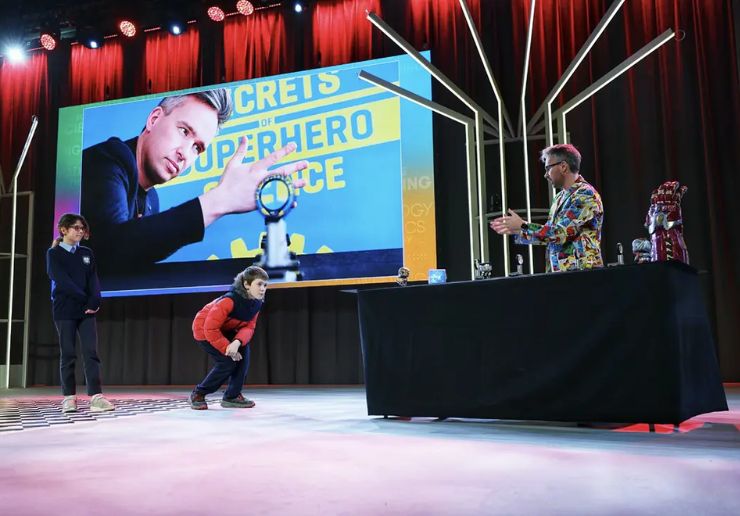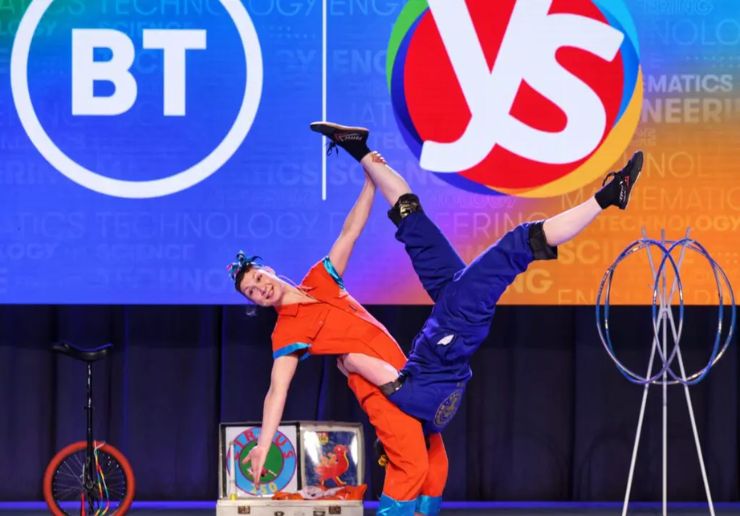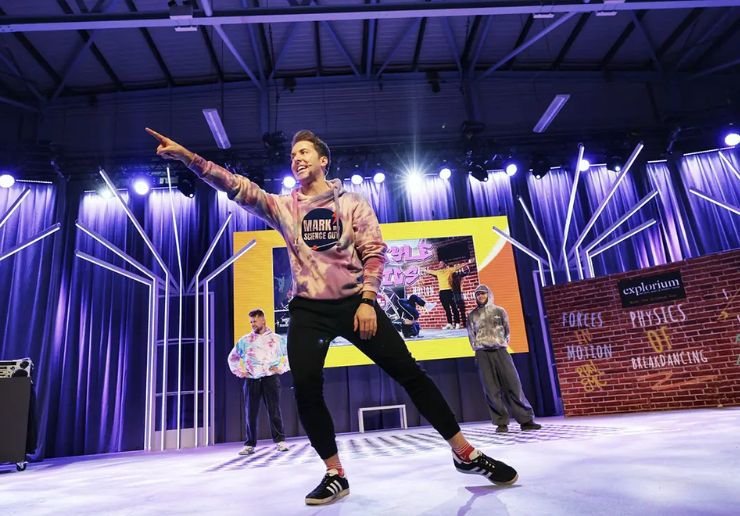 Freestyle Physics
Looking ahead to tomorrow, the excitement continues with several special act performances taking place throughout the morning, while the Primary Science Fair continues for a second day. Final judging and deliberations will also get underway, before the BTYSTE 2023 Awards Ceremony begins at 5:30pm, where the winner of the BT Young Scientist & Technology Exhibition 2023 will finally be announced! Audiences around the world will also be able to tune in, free of charge, to watch as the ceremony unfolds through the BTYSTE portal or on Facebook Live.
Full schedule of events and instructions on how to access are available here.
[ENDS]
If you have any further queries, require information or would like to coordinate any interviews, please don't hesitate to contact the following:
Hanover Communications for BTYSTE: btyste@hanovercomms.com
Claire Regan: cregan@hanovercomms.com / 086 2093536
Lorna Jennings: ljennings@hanovercomms.com / 086 363 0576
BT Young Scientist & Technology Exhibition
The BT Young Scientist & Technology Exhibition is much more than a competition – it is the experience of a lifetime for the students and teachers who take part. Designed to raise schools' engagement in the critical subjects of science, technology, engineering, and maths (STEM), the Exhibition calls upon students aged 12-19 years from all over the island of Ireland to showcase innovative science and technology project. In 2022, the Exhibition reached almost 8 million visitors around the world through its virtual portal. The BT Young Scientist & Technology Exhibition is supported by several valued partners including the Department of Education, Analog Devices, Horizon, Stripe, and RTE. Learn more at www.btyoungscientist.com
About BT
BT Group is the UK's leading provider of fixed and mobile telecommunications and related secure digital products, solutions and services. We also provide managed telecommunications, security and network and IT infrastructure services to customers across 180 countries.
BT Group consists of three customer-facing units: Consumer serves individuals and families in the UK; BT Business* covers companies and public services in the UK and internationally; Openreach is an independently governed, wholly owned subsidiary wholesaling fixed access infrastructure services to its customers – over 650 communication providers across the UK.
British Telecommunications plc is a wholly owned subsidiary of BT Group plc and encompasses virtually all businesses and assets of the BT Group. BT Group plc is listed on the London Stock Exchange.
For more information, visit www.bt.com/about.
*BT Business was formed on 1 January 2023 from the combination of the former Enterprise and Global units. It will commence reporting as a single unit from 1 April 2023, with pro forma reporting information to be produced ahead of BT Group's Q1 FY24 results.