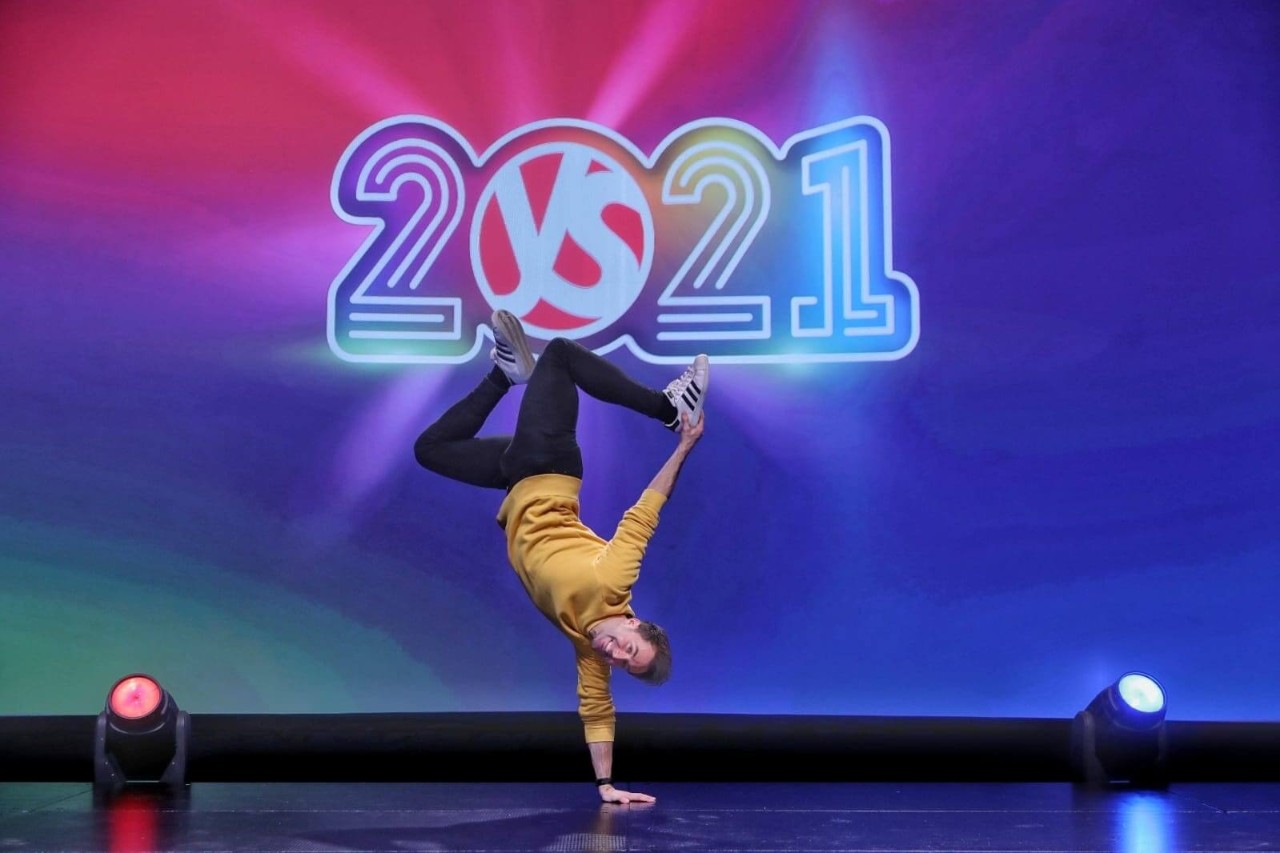 Day 2 @ BTYSTE – Aron Ralston headlines BT's Nextipedia event
Hip Hop, Crystals, Lightening & the Science of Sounds
Second Day of Judging Underway
Round Up - Day 2 @ The BTYSTE
What's On - Day 3 @ The BTYSTE
Free registration is open at

https://portal.btyoungscientist.com/

Awards Ceremony will take place live online at 1pm tomorrow
Round Up - Day 2 @ BTYSTE: Building on the huge success and momentum from Day 1 of the 57th BT Young Scientist & Technology Exhibition and the exhibition's first virtual offering, Day 2 continued to entertain audiences from across the world with another thrilling line-up of acts and special guests taking to the virtual main stage.
Judging is well underway ahead of the winner's reveal and the 2021 BT Young Scientist & Technology Exhibition Awards Ceremony at 1pm tomorrow with anticipation mounting as to who will take home the much coveted title and the newly designed trophy. More than 1,000 students from 200 schools across the island have presented their projects and the inspiration behind them to the BTYSTE 2021 judges.
Speaking of the judging process involving more than 500 student projects, BTYSTE judge Professor Orla Feely of UCD, said: "Our virtual judging process is well underway, and each project is judged a minimum of three times by some of our 80 volunteer judges before final deliberations ahead of our awards ceremony tomorrow afternoon. We are seeing new trends emerge as students take on the global challenge that is Covid-19 along with a continuation of trends of recent years where students address other major STEM issues including climate change, data science, artificial intelligence and social media.
It's a great experience to hear more from students about why they wanted to showcase their projects at this year's virtual exhibition. A number of them mentioned how grateful they were that the Exhibition took place this year, and that they found that working on their projects helped them through the periods of restrictions associated with the pandemic. Tomorrow will be a big day for all who took part and I'm wishing all involved in this year's event the very best of luck."
Earlier this morning, visitors to the virtual exhibition enjoyed a special performance from the RTÉ Concert Orchestra, with DJ Mo K and signers Jess Kav and Erica Cody in The Story of Hip Hop. The show kicked off at 10am and reignited the electricity and excitement which prevailed throughout Day 1.
Meanwhile, this afternoon the return of BT's business innovation symposium, Nextipedia, saw Aron Ralston discuss innovation in times of distress, drawing on his own experience of becoming trapped beneath a large boulder while canyoneering in Utah, and later amputating his arm to free himself.
A strong turnout saw guests log in to hear not only Aron Ralston's inspiring story, but a panel of other guests who have equally inspiring backgrounds, including KeepAppy founder Aimee Louise Carton and Bas Burger, CEO of BT Global.
Day 2 closed out with a fascinating talk between former BTYSTE winner Emer Hickey and Prof. Michael Zarawotko. A material developed by Prof. Michael Zarowotko's team at the University of Limerick "could help solve the global water crisis" by producing water from air, even in the most hostile of locations. The crystalline material, known as ROS-037, has been developed after decades of research by Prof Michael Zaworotko, a Science Foundation Ireland research professor at UL's Bernal Institute.
A lot of inspiration to take away from today's exciting events as students prepare for tomorrow's Awards Ceremony which will be available to view from 1pm on Friday on the BTYSTE portal and Facebook and will be recorded and streamed from the Mansion House in Dublin, the location of the first ever BTYSTE in 1965. https://portal.btyoungscientist.com/
What's On- Day 3 @ BTYSTE
Friday 8th January 2021
9.15am: Our Amazing Universe: A journey of discovery through the night sky as we imagine what lies beyond our protective layer of atmosphere.
10.30am: Prof Donald P. McDonnell, winner of the 'young scientist' award in 1978 sits down for a special interview with former BTYSTE winner Emer Hickey.
11.30am: Using the Universe to Combat Covid: Danielle Wilcox, winner of BTYSE 2021 Irish Scientists Have Talent, takes audiences on a tour behind the scenes at Blackrock Castle Observatory.
12pm: Spaced Out at Explorium returns one last time in this year's exhibition when Mark Langtry, The Science Guy, and aeronautical engineer and POSSUM astronaut candidate Norah Patton take us on a journey into outer space.
1pm: The BT Young Scientist & Technology Exhibition 2021 Awards Ceremony
For more information on this fantastic family event, visit www.btyoungscientist.com, or follow @BTYSTE on Facebook, Instagram, Twitter, YouTube or Snapchat (username: BTYSTE).