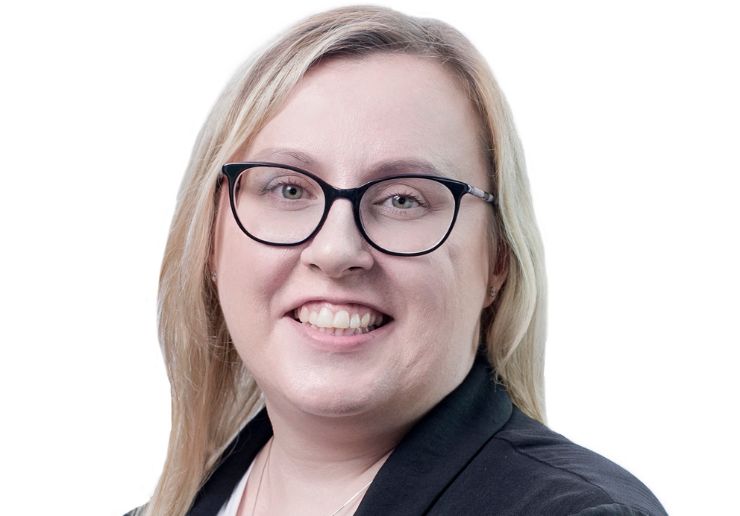 What do you do at BT?

My name is Zuzanna Piontek and I am a Pricing & Quotations/ Order Management Professional working on the Sales Support Team. My responsibility is to support BT Wholesale customers with their queries regarding pricing, existing services and early stages of processing orders. Also, I make decisions regarding service suppliers based on commercial requirements and customers' needs.

Our team is often the first point of contact to customers and we are here to advise, support and guide them through BT Wholesale product range. My role is to not only ensure we provide best pricing offers but also to assist the rest of BT Wholesale in building effective working relationships with customers.
What is the best thing about your job?
The best part of my job is the outstanding level of collaboration need for the role. It is genuinely refreshing to be part of a team that work harmoniously towards the same goal. Our manager also encourages us to come forward with ideas and he is always there to help us with daily challenges. The team supports one another, and if someone is having problems, they do not hesitate to reach out and look for help because they know a colleague is always willing to assist.
What is an exciting project you have been a part of?
I recently took part in building and launching the BT Ireland Pricing Tool for our Wholesale customers. I am still assisting in the process of evolving the tool and advising on BT products and tool functionality for the customers to make it user friendly. It is exiting to be a part of something that important to the business and our customers.
If I am honest, the most challenging part of this project was to putting myself in our customers' position and advising on how our Pricing Tool should function from their point of view. It was a big responsibility considering that the tool was created for our customers to ensure the quotation/ordering process is most suitable for their needs.
The New tool provides customers with a very efficient quotation system which has significantly reduced the wait time for processing their requests. It has also simplified our submission process.
What do you do outside of work?

One of my favourite pastimes is diamond painting — I love being able to create something beautiful from nothing. Of course, diamond painting also requires a keen attention to detail and a lot of patience. Luckily, as a pricing specialist I have cultivated both of those qualities.

I also love gardening. I have planted seasonal plants in my garden as to keep it lively even in the coldest of months. I like to listen to relaxing music and take care of my garden. Connecting with nature is very refreshing and great for clearing your mind too.
---