Network connectivity is more important than ever
We believe that the network is the bedrock of a modern organisation, especially for carriers and for service providers. The big challenge for operators today is to meet their customers' demands for the latest online services and business critical cloud applications which inevitably consume ever-expanding bandwidth. They need to do this in a way that both delights the customer and that makes commercial sense for their own business.
We pride ourselves on using the most innovative and sophisticated technology, fuelled by continual investment that drives faster speeds and unlimited scalability. Our fibre optic network, submarine cables, wireless, radio access and trunk technologies provide unique operating infrastructure that offers complete resilience and the best possible performance, at a price point that works for our customers.
The quality of our network is further endorsed by our partnerships with market-leading vendors like Cisco and Alcatel, facilitating end-to-end solutions that provide local and global connectivity, and world class customer experience.
Facts and figures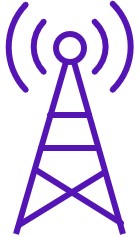 4300
Km of fibre network cable in Ireland

48
Data centres globally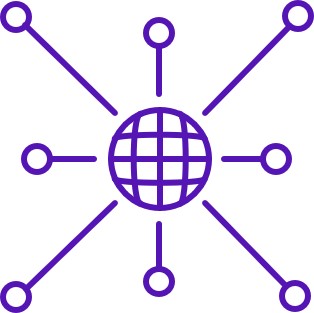 1250
Cities with BT access points

198
Network coverage reaching 198 countries

100+
Next-gen Ethernet points-of-presence in Ireland

1.1m+
BT FTTP Broadband orderable to over 1.1m Irish homes & businesses
National fibre backbone
The 4,300km BT fibre network reaches all commercial centres in Ireland and is globally interconnected by diverse land and sea routes.
Global IP and voice network
We provide internet access points in 1,250 cities worldwide and our IP Connect services are available in 198 countries. Our global carrier voice services extend to 180 countries around the world, using our own extensive network and carefully selected local partners to help our customers send their traffic to where it needs to go.
Global connectivity
International access from and to Ireland provides the highest speeds and resilience to BT's global cloud, voice and connectivity services, and to INEX and the London Internet Exchange. Our DWDM (Dense Wave Division Multiplexing) subsea links offer huge capacity and complete resilience to national and international traffic, linking customers directly to 120 countries and 250 cities worldwide.
Fibre broadband
From over 100 next generation ethernet points of presence to our next generation FTTP fibre broadband services, we offer great value– whether you need a full white label service or if you want to manage your own backhaul and network. We pride ourselves on offering a flexible and great value alternatives to our wholesale customers.
Carrier class Ethernet
We have over 100 next-generation Ethernet points-of-presence around the country, serving corporate as well as wholesale customers with Wide Area Network services, we also use carefully selected third parties to further increase our reach across the country.
Innovation
Having deployed the first 100Gbps Ethernet core network in Ireland, and following successful trials between Dublin and Belfast, BT Ireland is launching a full commercial deployment of 200Gbps and 400Gbps speeds on our core transmission network, meaning that we can optimise our network and keep costs down for our customers.