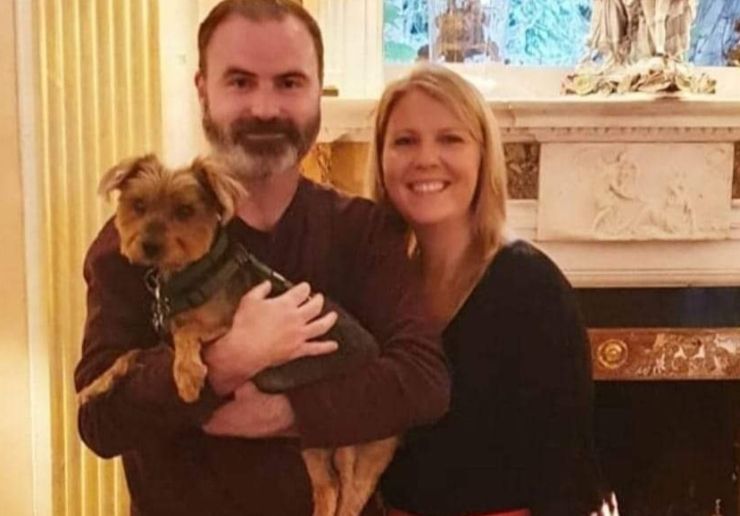 Name- Mary McDonagh

Role- Senior Manager, Customer Service Strategy & Implementation
Length of role- Coming up two years
Geographical location- Dublin
Responsibilities- As part of the Customer Experience & Transformation department within Customer Service and my principal role is to work with the Customer Service leadership team to help set, shape and evolve customer service strategy, work with my colleagues to deliver new transformational initiatives at pace and enhance the overall experience in parallel.

Q. What attracted you to this role?
A: I started working in BT Ireland in 2004 and the roles I've held since I started working in BT Ireland have been in Customer Service, mainly managing operational teams spanning across as customer service hubs, I.T, core networks & enterprise managed service environments. What attracted me to this role was the possibility of an opportunity to use my 18 years customer service experience in a different way. An opportunity to move from managing operationally to working with the leadership team to set customer service vision and drive transformation to set us up for the future.

Q. What was your previous role and why did you look for a new opportunity?
A: My role prior was heading up 24*7 technical managed service desks and process teams, north and south of Ireland. This operation served customers from multiple BT customer facing units, with republic of Ireland managed service customers being a large part of that.

There was an organisation redesign almost two years ago and it triggered me to really think about my next career move, a move that could help set me up for the second half of my own career. I knew in my heart continuing to run the operations wasn't what I wanted to continue to pursue into the future; however, I also knew I wanted to use all the experience from doing those roles over the years in a different way. This role presented itself, I applied for it, backed myself (nervous as I was, as it was a role I had never done before!) and I was successful in the application. I honestly feel it was the best and right move, as I really like it. The team and people I work with each day are also a big part that.

Q. How does this role make you central to BT's purpose of Connect for Good?
A: The first sentence of our BT purpose reads 'There are no limits to what people can do. If we only connect". Key part of my role is to connect customer service teams to our Customer Service Strategy. Through our customer service strategy, it helps align our teams across customer service and helps show the purpose and value in what we do and how we do it. Connecting that all back to BT Ireland strategy and to our drive for growth.

Q. Have you any personal learnings to share on career development?
A: I'm a big believer in learning. Whether that's academically, on the job or from other people. I believe this helps career development by broadening your knowledge and skills plus helps apply different ways of thinking in whatever role you undertake in your career. I'd also say that moving roles from time to time helps career development and it doesn't always have to be upwards. I believe that you can develop your career by moving in any direction – always keep an open mind.

Q. Are you able to balance your other life interests into this role?
A: Yes, I am. Due to the nature of the role, I can plan in the structure for the week/s ahead (in & out of work) and managing time effectively is key to enable this as its all go. On a personal level, I always have something planned for the weekends, that will include my family, friends and me time throughout the month. A concert will likely feature every other month, as that's kinda my thing and missed it during the pandemic big time.

Q. If you could choose one role in the world – no limits – what would it be and why?
A: A professional football player was what I wanted to be when I was much younger. I was the only girl who played in the all-boys soccer team in my primary school in Derry. Though back then it wasn't really the thing for girls to be playing soccer, so I gave into that & I shouldn't have, I know that now 😊 Whilst there is still a way to go, you can see change… more girls and ladies playing in clubs and doing very well. The Rep. of Ireland ladies team qualifying for the world cup is brilliant! Completely separate to that, for those that know me, I adore my little dog Jake, who is now blind. So maybe a role that involves animal welfare, though I'm also conscious that I'd probably struggle with how that would pull on my heart strings!

---