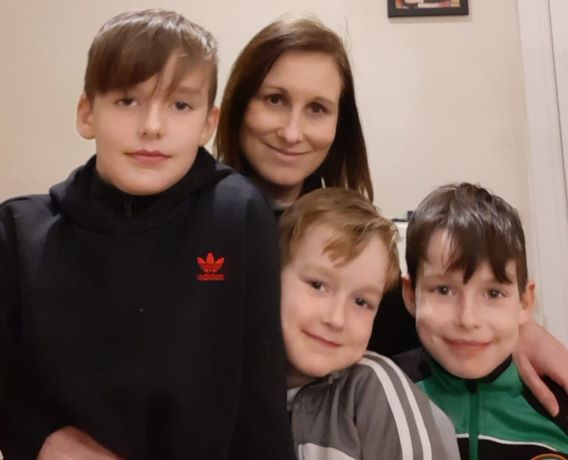 What is your role?
I am a Principal Commercial Lawyer supporting BT Ireland. I lead a team of lawyers supporting bids and contracts for BT Ireland and am part of the Irish Leadership Team and the legal management team for the CPS division of BT in which BT Ireland sits. As a legal function, we work with the BT Ireland business to support domestic and global sales opportunities including in the areas of connectivity, voice services, data centre, security managed services and wholesale. Because BT Ireland is an end-to-end business, we also support the business in an advisory capacity, assisting with in-life contract issues, product launches, regulatory matters and general legal advice.
Q. What attracted you to this role?
I really enjoy the variety that the role brings. We work across all areas of the business and many of the deals we support are quite complex and involve multiple jurisdictions. As a result, you really do learn something new every day and so I can be sure that I am constantly developing my legal skills and knowledge. I also enjoy the leadership aspect to the role, and I am extremely lucky to be a part of some very highly functioning and experienced teams who really value the contributions of everyone around the table.
Q. How does this role make you central to BT's purpose of Connect for Good?
As a legal function, we get involved in a very wide range of activities that are taking place right across BT Group. This includes ensuring good risk management and compliance, being involved in new and exciting product launches aimed at improving the customer experience and enhancing BT's digital agenda, working on policies and processes to ensure that we are a responsible business and supporting the business on opportunities for investment and improvement. As an advisory function, we aim to align with the priorities and goals of the business, and work with the business teams to help them achieve success.
Q. What was your earlier role and why did you look for a new opportunity?
I have been a lawyer in BT since 2008 and have had various roles within the legal department. Before taking on my current role, I was a senior lawyer supporting large customer bids and contracts. It was a role I really enjoyed but when the opportunity came up to take on a wider role, with team management and a leadership aspect, I was happy to go for it – it was the right role at the right time for me. I received great support from colleagues and managers and as a result I would always encourage people to keep an open mind to considering opportunities if they arise and really think about what they have to lose by just giving it a go.
Q. Have you any personal learnings to share on career development?
Everyone has their own career development challenges. For me, it is the challenge of raising a young family whilst working and progressing my career (I have three boys, ages 11, 9 and 5). I didn't struggle as much with the work/life balance on a day to day basis, though I absolutely found this challenging at different times, but it was more about finding time to focus on professional and personal development and self-care, which are often seen as "nice to have's" in the work day and don't always get the focus they deserve. I still haven't fully cracked this one, but I truly believe in the power of pushing yourself just a bit to achieve something that is outside of your comfort zone from time to time, whether it is giving a presentation, attending a course, volunteering, taking part in an event or networking opportunity. Every single time I have done this, I have come away feeling confident, rewarded and empowered to progress further.
Q. Are you able to balance your other life interests into this role?
With a bit of juggling, I do balance work commitments with family responsibilities. It takes a bit of organisation and some support - for example I have a great, reliable childminder, and I take full advantage of the flexibility that BT offers in terms of smart/hybrid working. When I'm not working or on the side line of a pitch, I like to meet friends, read, get outside for a run or walk and generally take some time out.
Q. If you could choose one role in the world – no limits – what would it be and why?
I think that it is really fulfilling to be in a role where you are making a difference, whether it is helping someone solve a problem or just making someone's day a little easier. I really admire those who work on the front line of public services, NGOs and other organisations for the difficult work they do, and the results they achieve for others are so appreciated. I like to think that the role of a lawyer is to help people solve problems and deal with difficult issues, and I try to bring that sentiment into my day-to-day interactions.
---