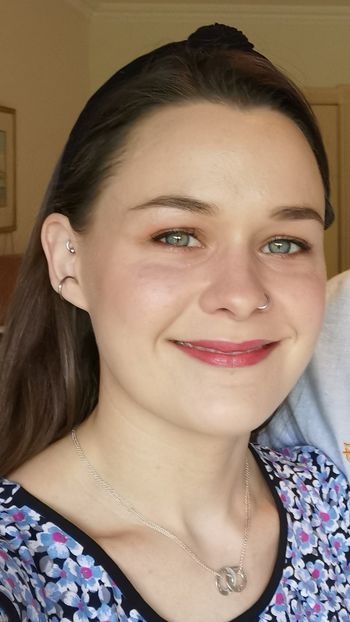 Name- Fionnuala McCosker
Role – Operator at BT ECAS, Ballyshannon since March 2022. Answering 999 and 112 calls and routing them to the relevant emergency services.

Q. What attracted you to this role?
My sister had already been employed by BT as an ECAS operator for some time when she encouraged me to apply. She outlined for me some of the benefits BT offer, with the health insurance scheme and the opportunity to fulfil your work requirements within seven days over a fortnight being two major draws. Our Ballyshannon centre is also in close proximity to home for me. As soon as my training commenced and I learned more about BT, I quickly realised that this may be a role I could be happy in for a longer period than I had first anticipated.
Q. How does this role make you central to BT's purpose of Connect for Good?
When we began our training, our facilitator told us that for many who connect to an emergency operator, it may be one of the most important calls they will ever make. When you are plugged in and striving to handle hundreds of calls every day in an efficient manner that aligns with the training you were provided, it can be easy to forget the importance of the service ECAS provides. However, on reflection of that thought our facilitator shared with us, it is with pride that I acknowledge the integral part we at ECAS play in delivering BT's connect for good purpose.
Q. What was your previous role and why did you look for a new opportunity?
For the last decade I have worked between two separate family businesses: a busy convenience store/petrol station and one of the leading tyre centres in Donegal. While both roles were extremely rewarding in a professional sense, they did demand a great deal of my time and effort which often left me with very little energy to pursue any outside interests. As they were both roles within family businesses, my working day very rarely ended when I arrived home from work. I moved away from these roles in order to buttress my own mental wellbeing with an opportunity that would ameliorate my life rather than dictate it.
Q. Are you able to balance your other life interests into this role?
Yes, more-so than with any other role I have been in before. Since commencing my role with BT ECAS, I have also embarked on a new journey to become a listening volunteer with a crisis helpline, which is something that has long been on my to-do list, but I had never had the opportunity to pursue while I was in other roles. Not only are my shifts flexible enough here to make it possible for me to make a commitment to the charity but volunteering is also encouraged and incentivised by BT.
Q. What's the most important thing you look for in an employer?
In my previous roles, this is not something I gave very much thought to. In my short time under BT's employ, I have learned that a job can be something which can bolster personal growth and wellbeing rather than having an adverse effect on it. From now on this will absolutely be a pre-requisite for any employer I might choose to approach.
Q. If you could choose one role in the world – no limits – what would it be and why?
I am very passionate about dog welfare. Since I was very young, I have always wanted to work with dogs but as I got older and the realities of life came into focus around me, I gave up on trying to realise that dream. A few years after completing my BA in UCD, I was accepted into LYIT's Veterinary Nursing course but decided instead to remain committed to my family's business. My role in BT ECAS has provided me with ample time off to study several online courses related to canine training and first aid, which I am thoroughly enjoying. I am also a skilled writer with a great interest in the performing arts and related fields; my absolute dream role would be that of dog trainer/handler on film and television sets, perhaps with a novel or two under my belt also!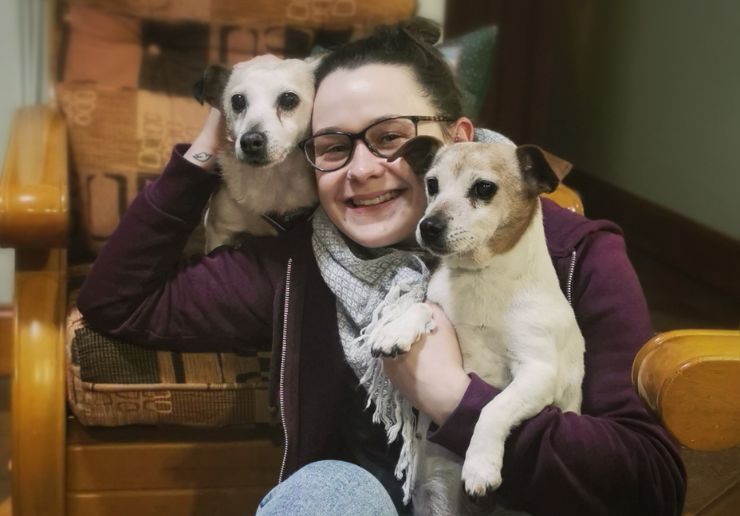 ---