What does your role involve
As part of my current role in the Strategy team, key elements include drafting and communicating the company strategy to the wider business as well as working with the leadership team and the business owners to identify prioritized strategic initiatives to support business growth and help in driving conclusions on key strategic questions facing the ROI business.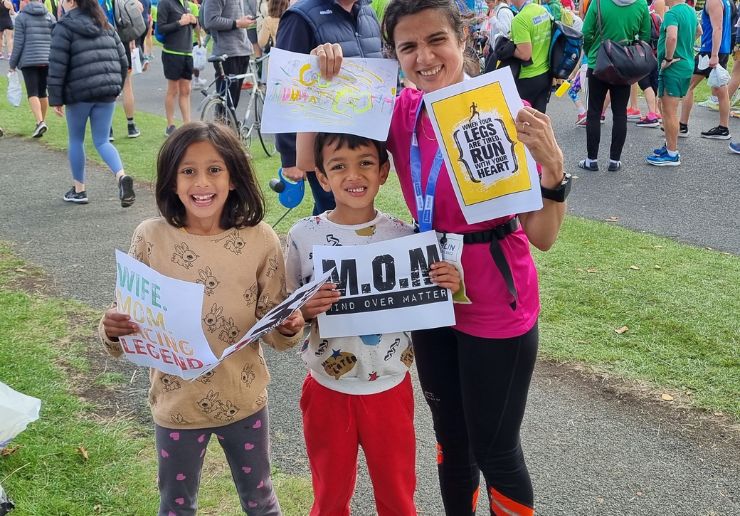 What attracted you to this role?
I was fortunate enough that the timing of my lookout for a role change internally coincided with the OD changes in BT Ireland, when this role got created. What specifically attracted me to this role was the scope in terms of the end -to- end comprehensive view of the business and the potential level of impact that it could drive. In addition, the visibility that this would bring in, seniority of the role itself and my past relevant experience of having worked in the Corporate Strategy team of a Telco in India were all significant drivers for me to apply for the role.

How does this role make you central to BT's purpose of Connect for Good?
A big part of the role is to ensure alignment on the strategic direction of the business not just within BT Ireland across the different functions but also to improve alignment with the wider BT Group, especially Global such that we are best placed to apply BT's capabilities to the market opportunities, accelerate growth and help customers Connect for Good.

What was your previous role and why did you look for a new opportunity?
I joined BT Ireland in 2017 as a Product Manager and got to collaborate with an amazing team of deeply knowledgeable and supportive colleagues. I was looking for a new challenge after having been in the product team for over three years and wanted to get exposure to other parts of the business, learn something new and most importantly help my career progression. I had undertaken a similar approach in my previous company as well and I found it to be rewarding both in terms of expanding the understanding of the business but also pushing the boundaries that you would otherwise see yourself in.
Have you any personal learnings to share on career development?
From my own corporate journey so far, I think having a mentor/confidant with whom you can have honest conversations about your development is extremely helpful. Secondly, you don't need to 'know it all' before you make the plunge into a new role/function, some extent of uncertainty helps retain the excitement and also pleasantly surprises us in realizing our own capabilities. Also, it is OK to seek support, express your intents and ask for opportunities proactively. Ultimately, you are the owner of your journey so 'take charge'.
Are you able to balance your other life interests into this role?
Yes, I am on most occasions. BT Ireland gives me enough flexibility and a decent work life balance, which is extremely important to me considering the life stage I am in with two young kids. I enjoy running and prefer to be able to manage my schedule such that I am available for my kids for their daily activities and important milestones, all of which is mostly feasible during the week as well which is great. It does take time to find the right balance, but it makes an enormous difference if the employer understands and values the same.

If you could choose one role in the world – no limits – what would it be and why?
I have recently developed a strong interest in cooking (the one positive outcome of Covid period 😊) and learning new recipes, mostly restricted to Indian cuisine so far. I would love to be able to spend time learning specialities and expanding my knowledge in other cuisines as well.
---